Article
5 Tips to Stay Afloat During COVID-19
13 Sep 2022 • 4 min Read
If you're like many business owners out there, the coronavirus pandemic has rocked your world.
According to a SHRM study, 62% of small businesses say they have experienced a decrease in revenue since the start of Covid-19. To deal with this change in cash flow, you may find yourself having to change up other processes for the time being, such as your marketing strategies.
The Covid-19 pandemic has changed the lives of consumers and businesses alike. And, with this major change and a "new normal" comes a new way to market to customers.  To pivot your marketing amidst the coronavirus and help keep your business thriving during trying times, use these five Covid-19 marketing tips.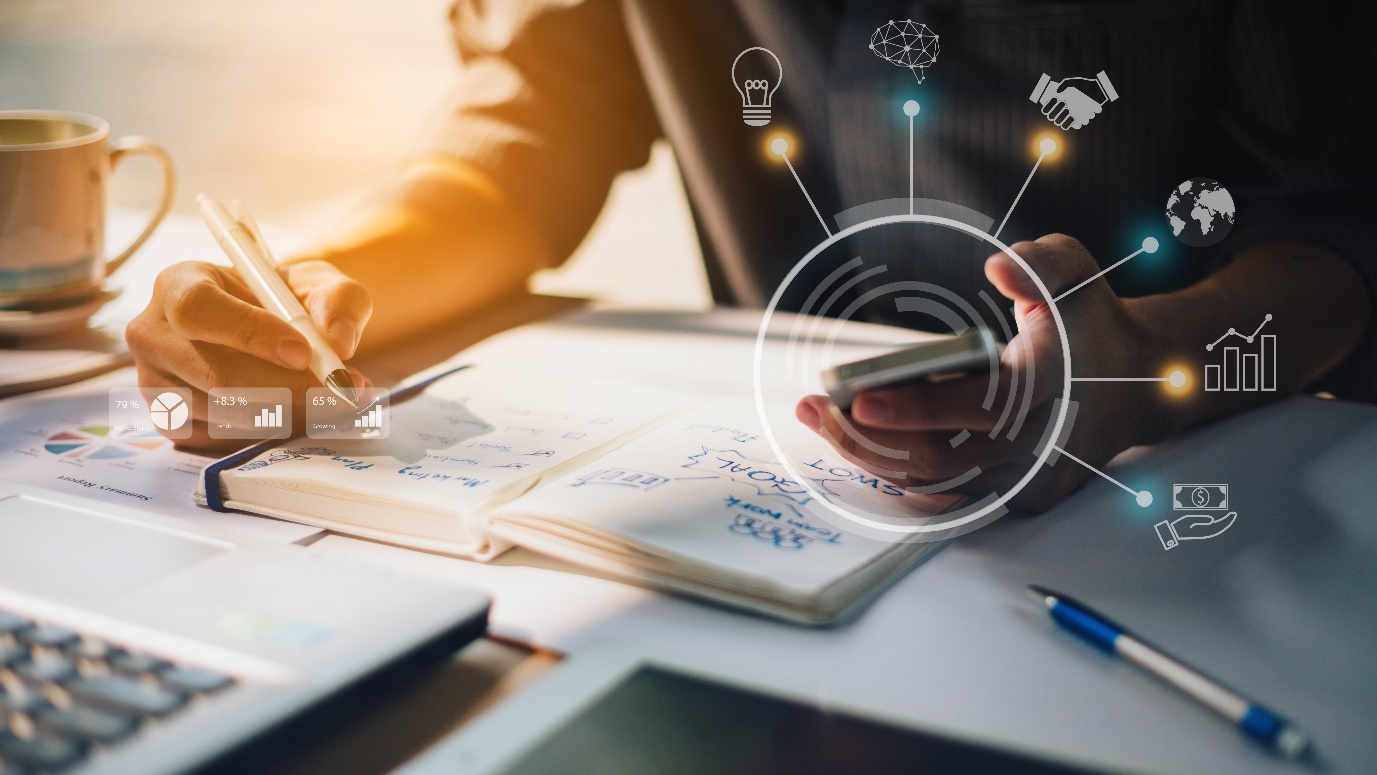 1. Reassure Your Customers
Your customers are your business's #1 fans. Without them, you wouldn't be the successful business you are today. In a time with so much uncertainty, you need to reassure your customers that you're there for them and that your business isn't going anywhere. So, how do you tie in reassuring your customers into your marketing tactics? So happy you asked! To inform your customers about how you're responding to the coronavirus and let them know you're there for them when they need you. When reassuring your customers, keep a calm tone with a positive message and relevant language. And, remember to include how they can contact you if they have any questions.
2. Get Creative
This coronavirus age is not the time to fall back on your old marketing strategies. It's a time to take risks and be creative with your marketing tactics. When it comes to marketing your business during coronavirus, the more creative you are, the better. Having a unique way to market your products or services makes you stand out from your competition. Not to mention, spicing up your marketing can help draw in new customers and keep business booming during the coronavirus. Whatever creative route you decide to take, have fun with it. Have a brainstorming session to think about what you can do to attract customers and make them want to spend their hard-earned cash during these trying times.
3. Kick Things Up On Social
Even before the coronavirus started, social media was king. Almost everyone has social media profiles. And, that number continues to grow as more people go virtual during the pandemic.  To market your company in the middle of coronavirus, take your strategies to social. The truth is, this coronavirus age is prime time to promote your business offerings online. To market your business on social, be active, and present.  Social media is a great way for you to create buzz about your business. Not to mention, it's a relatively inexpensive option to promote your business and spread the word about your offerings online.
4. Build Relationships Virtually
Building relationships is one of those things that can be easier said than done, especially when you're trying to build them online versus in-person. But if you want to market your business in the midst of coronavirus, you have to embrace building and strengthening relationships with your customers online. To strengthen relationships with your customers, put yourself in their shoes. What would you want to see and hear from a business? How would you feel if you saw one of your business's marketing communications?
Keep open, honest, and considerate communication going. If you currently don't have a regular cadence of communication with your customers, now's the time to start (think email marketing campaigns). When communicating and connecting with customers during the coronavirus, be empathic, genuine, and thoughtful. The more you connect with your customers and get a feel for who they are, the better you can market to them in the future.
5. Improve Your Online Presence
With the coronavirus in full swing and more and more people hopping on the online bandwagon, there's no better time to work on your business's online presence. Having a strong online presence can help you build your brand and gain credibility to attract new customers. Plus, it makes your business more readily accessible to customers so they can find out more information about what your business has to offer. With so many people spending their free time online, why not take advantage of it? Again, there's no better time than now to boost your online presence. And remember, even if you already have a top-notch online presence, there's always room for improvement. So, get out there and give your business the online boost it deserves.
Source: forbes.com
Interested in more helpful content?
Just sign up to access it all: a wealth of exclusive business insights, events you can attend and so much more!
Sign up now
How did you find this offering?
Want to join the conversation?
To unlock comments, log in or sign up now!
Sign up now
Dig deeper on topics that matter to you