While global corporations like Amazon, Sephora and Ali Baba may have been the first to jump on omni-channel retail, small and medium sized enterprises (SMEs) are also ideal candidates.
Over the last few years, we've seen how the lines between online and offline shopping are blurring. There is still a strong consumer preference to make purchases in-store, after doing research online. This preference is especially clear in product categories like clothing, furniture, household appliances, and consumer electronics.
SMEs should adopt an omni-channel retail approach for the following reasons:
Omni-channel retail strengthens customer relationships
What keeps bringing shoppers into stores, even when the products are available online? It might come down to the customer service. Sales associates with deep product knowledge are an important factor in making the in-store shopping experience better. Strong service and employee training can have a major impact on customer satisfaction, so it's not surprising that having a team of experts can be an effective way to create customer loyalty.
This is great news for small businesses, who can use omni-channel retail to build close ties to their customer base using a few different methods:
Email campaigns and social media: SMEs can engage with customers in real-time, wherever they happen to be, through digital storytelling.
In-store screens: Sales associates can use digital tools to guide customers towards a purchase decision.
What does it come down to? Omni-channel retail creates more touchpoints for small businesses which thrive on delivering meaningful in-person service.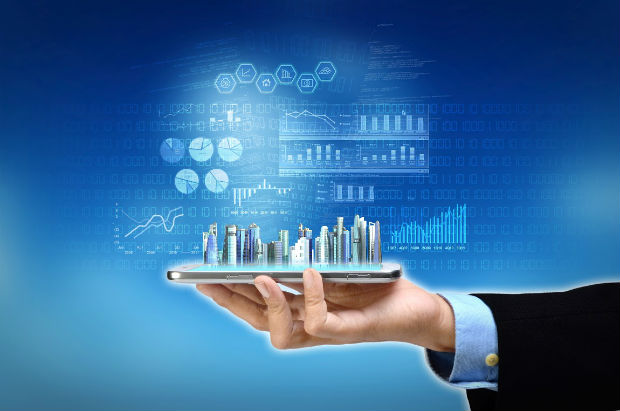 Omni-channel retail helps you adapt your strategy
Small businesses who use omni-channel retail gain an abundance of valuable data. Website analytics, social media metrics, email campaign statistics, and much more. You can measure the performance of each of these channels, and help SMEs understand what their customers respond to best.
The way people shop is changing, so it's worth tracking those changes as they happen. By their very nature, small businesses are better able to pivot quickly and adapt their strategies to fit the evolving needs of their customers. You can make decisions based on clear operational metrics by using a POS solution such as SurePay POS™ to gain easy access to historical data for trend-spotting.
What's the key advantage? Having an overarching view of all your channel's performances helps you make better informed business decisions.
Omni-channel retail costs don't need to be a barrier
Online business abstract concept illustration. business opportunity, online startup, ecommerce platform, internet marketing, social media sales, promotion, digital agency Free Vector
The cost of launching an omni-channel retail strategy may seem daunting, but it should not be seen as a real obstacle. It is tempting for SMEs to compare their online presence to the big players like Fashion Valet who have large-scale budgets, but they can take advantage of cost-effective options to help them stay viable.
The best move is to connect your existing website to an e- commerce platform and POS system. You can easily update each channel through one centralised database, saving you time and money.
How can you benefit? With the right solutions, you can give your customers as rich of an online experience as larger retailers.
A major benefit for SMEs
While brick-and-mortar stores are still a permanent fixture for retailers of any size, shopping has also increasingly become an online affair. SMEs that can bridge these two worlds through omnichannel retail will reap the benefits of richer customer relationships, better data for improved decision-making, and more sales opportunities.
Explore how you can revitalize your in-store experience with an omni-channel ready POS by click HERE
Discover all you need for your business to succeed. From connectivity to digital solutions, tools and more, click
here
to explore unifi Biz offerings.
Interested in more helpful content?
Just sign up to access it all: a wealth of exclusive business insights, events you can attend and so much more!
Looking for help?
Whether you're after guidance to upscale your business, suggestions for phone plans or simply need help with an issue, we're here to help.