Article
SMEs Challenges - 11 Things to Help You Mitigate Them
14 Aug 2022 • 2 min Read
Setting up a business is certainly not without its challenges and requires vast amounts of determination, patience and effort. SMEs account for a substantial part of the domestic economy of Malaysia, and standing out from the competition was of paramount importance. Companies need to make the effort to distinguish themselves even more so now with the recent political turbulence.
This has created specific challenges that have severely disrupted some businesses and will continue to do so for some time in addition the financial impact that Covid-19 is having and will have for years to come on the economy. 
So, how can SMEs overcome the challenges they face today?
Leadership at all times 
There is no academic qualification to be a leader of an SME. Nevertheless, given the many challenges of running a business and leading people, a lot of owners falter because they don't have the right skills.
Some people believe you have to be born a leader. There are now plenty of great books on leadership to show that the right skills can be learnt. You don't have to be like Richard Branson to be a great leader in your business; just be equipped with the right skills and habits to make a difference for your team.
During economic turbulence created by Covid-19 and the subsequent recession, having the right leadership style becomes even more important as this is when leadership skills will be tested the most.
Attracting new customers

A failure to attract new customers is especially important in these challenging times.  As a result of the pandemic, your business may be struggling to stay afloat. This is a problem that so many businesses struggle with. However, larger companies usually find it easier to attract new customers as they have a strong brand supporting them.
Smart branding is hugely important and with it comes greater recognition, increased business value and the ability to generate new customers at a faster pace. Attracting new customers while maintaining a high-quality service with existing customers can be tricky, but it's vital in order to succeed in a competitive, challenging times.
Finding a competitive edge in the crowded market places of today can be a real challenge. It's important to every business but requires time, money and resources to make sure the company has done everything it can to stand out.
Making a smaller business stand out in today's market place can be hard but here are some of the ways that people compete:
Quality

Customer Service

Convenience (Local/Delivery/Stock availability)

Difficult to buy it elsewhere

Your expertise

Price
Pro-activity is also crucial for any SME. This means making phone calls, attending relevant online networking events and mastering the various marketing channels that your business has a presence.
Culture is key to continued success

The purpose of the business needs to be crystal clear and from this purpose, the values of the organisation can flow. Four values seem to be the maximum anybody can remember and successfully embed into a business.
A well-run business should have the following key-value types:
Professional/Integrity/Honesty

Customer service/Going beyond/Falling over backwards

Initiative/Self-starting/Innovation

Respect
Spend time establishing the values and then make sure that everybody is aware of them. Next, start to look for them in the actions of the team and through regular staff appraisals & team meetings reinforce the values so that they become part of how the business is done. Putting slogans and posters on the wall won't make them stick, changing the behaviours of the team over time by reinforcing them with praise and rewards will. This then leads to a defined culture that the members try to protect and develop. 
In turbulent times when overheads have to be cut, it is important to ensure you still live by your values and work towards developing a resilient culture.
Maintaining profitability

No matter what industry a business operates in, maintaining profitability is a challenge which every business has had to consider at some point. However, there are a number of things that can help:
Reduce costs

Increase turnover

Increase productivity and efficiency
Businesses should be looking at their suppliers, premises, production processes and finance facilities as the ones that were a good fit a year or two ago may no longer be the best solution. Introducing initiatives such as remote working by choice may enable a business to downsize and save overhead costs, at the same time as boosting employee efficiency.
Strategy with actionable execution

Something that really helps businesses to succeed is to be great at executing strategy, plans and ideas; being able to take a three-year plan and break it down into 12 months' objectives, and then be really focused and translate those into 90-day objectives.
By meeting their objectives every three months, business owners can start to benefit from the marginal gains that are achieved by meeting each objective. The theory of the aggregation of marginal gains was successfully introduced by British cycling coach Dave Brailsford, who lead the British cycling team to 10 gold medals at the 2008 Beijing Olympic. This is something every business owner can implement because it only means making small regular improvements to the business rather than thinking up a big initiative, then trying to sell it to the team and failing because it didn't get the buy-in.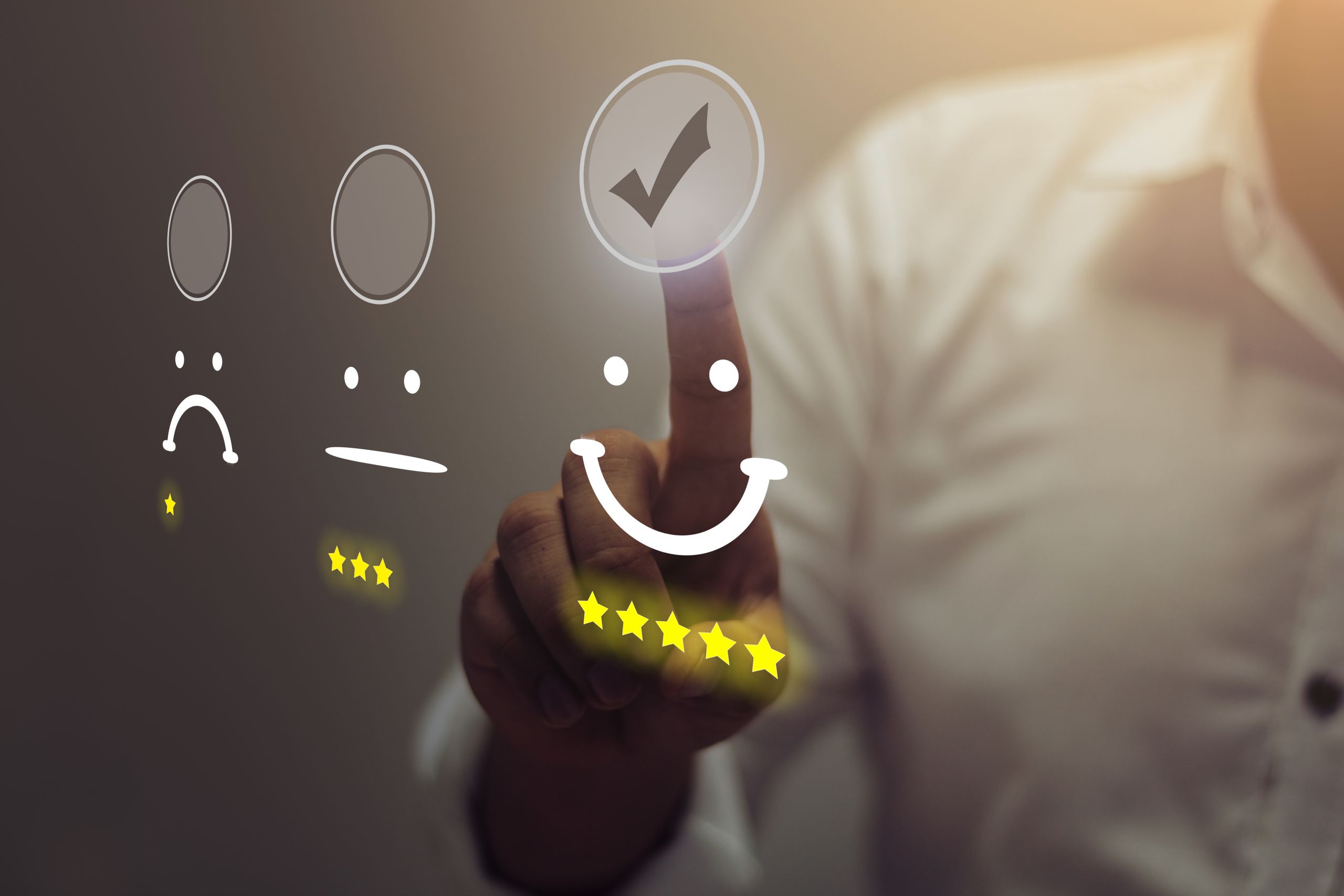 Retaining valuable employees

Finding the right people to grow the business, the team members who make sure all functional aspects are delivered such as sales, marketing, production, operations and accounts.
To run and grow a business effectively, an owner should be removed from the distractions of running the day-to-day operations. Having a great "A" team in place really helps this. Initially, this may be one person who is a star player but eventually, as the business grows, each function needs somebody who has complete ownership. 
Appreciation goes a long way. A failure to demonstrate the worth of employees and the work they do could lead to a business losing some of its most valuable assets. In fact, recent research found that half of the employees would leave a position if they didn't feel appreciated.
It's also important to remember that salary is a big factor in employees feeling valued. As a business and its profits grow, so should the salary of its employees. These are the people who are driving the business forward and its success or failure relies heavily on how they perform. While paying employees more may cost a business in the short-term, the impact of rewarding them will help a business make more money in the long run.
Systems, and processes lead to productivity 

A lot of smaller businesses seem to think having systems and processes makes them less competitive. The reverse is actually the case. Good, well-considered, tried and tested systems and processes mean what is delivered to the customer, whether a product or service, is what they expect and is delivered right first time, every time. This means that they will come back for more and will tell friends and contacts. 
Productivity is very much aligned to good quality systems and processes. However, it is more than that. It's about whole company awareness. Lean thinking needs to be embedded throughout the business so that everybody acts smarter at whatever level they are employed.
When a problem is identified, the team go to the problem rather than sit in meetings theorising about it. Sometimes just talking to the problem owner directly can provide a quick and easy solution.
Securing finance

Although business lending is now far more accessible than in previous years, accessing finance is still a concern. Many SMEs are turned away by mainstream financial institutions, but it's important to remember that this isn't the only option. Alternative lenders are there to help and come without the typical "tick box" mentality, meaning they can provide flexible and customised funding solutions. Whether a business is looking for a short-term business loan or more flexible credit with a longer term, crowdfunding there's a broad range of funding options available.
Increasing Revenue

It's common knowledge that every business struggles to drive, maintain and sustain growth.  While it's impossible for businesses to control all the market forces they're up against, there are a number of things to do that can help increase revenue. For example, if a business is operating within a market that is too small to generate the desired profit, offering additional products or services to increase people's interest in the business might be something to consider.
Businesses might also want to consider adjusting their pricing strategy, especially if they are facing fierce market competition. Price is often the most important factor in any purchase for consumers and it is a difficult balance to strike. While dropping prices too much can harm a brand, raising them by a noticeable amount could also cause a negative reaction and encourage customers to look at competitors instead. The best approach to changing your prices is by doing it gradually as slight price adjustments are predominantly overlooked by consumers.
Embracing technology

One of the main challenges small and medium-sized businesses face due the Covid-19. One of the things that have come out of Covid-19 is a lot of businesses are reimagining their businesses and using technology to enable working from home, electronically delivery of services and the use of technology to drive down overheads.
While most businesses have welcomed technological advancements of the past few decades, there are others who have buried their heads in the sand. Technology plays a key role in business and there are now software and apps available to make things easier and simpler for business owners and to alleviate some of the challenges they may regularly face. Some of these include accounting software packages, marketing tools to help distribute monthly newsletters and project management tools.
Given that most of the businesses we work with need growth and generally that mean more sales, we have chosen to change our emphasis on becoming a hybrid digital agency. What is a hybrid digital agency you ask? Well, we will not only do your digital marketing for you, we can also help you manage it or maybe it's just that you just require developing some specialist skills like generating leads through LinkedIn.
Integrated Digital Marketing 

One of the tactical challenges facing small and medium-sized businesses is keeping up to date with what works and doesn't in digital marketing can be really hard and that's important as you can waste a lot of money on things that used to work but now don't.
A mistake many businesses make is thinking that they have an online presence just because they have a website. There is so much more to be done beyond this and while a website was an essential a decade ago for any business serious about being successful, social media has proven to be a powerful tool in helping to maximise brand exposure.
Having an online presence means that businesses can engage with a far larger audience, which could increase profits if they're able to capture the attention of the demographic they want to buy their products and services. Brand awareness should be a priority for all businesses and the best way to achieve this is by being present, informative and consistent.
As the leader of the business, the business owner or managing director has to stay energised. Their vigour is infectious and permeates throughout the business. Maintaining your energy levels can be a real challenge as business becomes more competitive and technology-based with more pressures than ever, before, regular exercise, a good diet and time to rest are key.
All self-starters and entrepreneurs will undoubtedly agree that starting a business is hard and while the SME landscape is clearly a competitive one, with all this in mind, businesses should rest assured that there is help at hand. 
Interested in more helpful content?
Just sign up to access it all: a wealth of exclusive business insights, events you can attend and so much more!
Sign up now
How did you find this offering?
Want to join the conversation?
To unlock comments, log in or sign up now!
Sign up now
Dig deeper on topics that matter to you