What if the human resource (HR) processes such as payroll that your team typically takes upwards of three days to complete could be done in just 10 minutes? That's just one of what Tho Kit Hoong of Swingvy delivers. And you can get most of what the platform offers for free.
Large companies — with thousands of employees — can afford to have established digital systems to automate their HR processes. For SMEs, however, with resources being a challenge, it is not quite so easy.
Opportunity in numbers

This is why Swingvy is primarily targeted at SMEs, and operates in Malaysia, Singapore and South Korea. Swingvy helps SMEs ease their people processes by connecting and automating HR, payroll and employee benefits on a single platform, enabling them to perform HR tasks anytime and anywhere!

Kit Hoong, co-founder of Swingvy, reveals that in addition, South East Asia is dominated by SMEs. Many of these SMEs still have employees apply for leave by filling out forms and give payslips in physical envelopes.
"Digitalisation and HR evolution have been ongoing for several decades," Kit Hoong explains. "The question is why many SMEs still depend on legacy processes. For us, this was a huge opportunity."

The digital state of Malaysian SMEs

While many SMEs in Malaysia adopt some form of digitalisation, they do not use the technology to improve their business processes. The white paper Accelerating Malaysian Digital SMEs — Escaping the Computerisation Trap notes that even though 44% of SMEs use cloud computing services, they focus more on storage platforms, like Dropbox, to store personal documents, pictures and videos.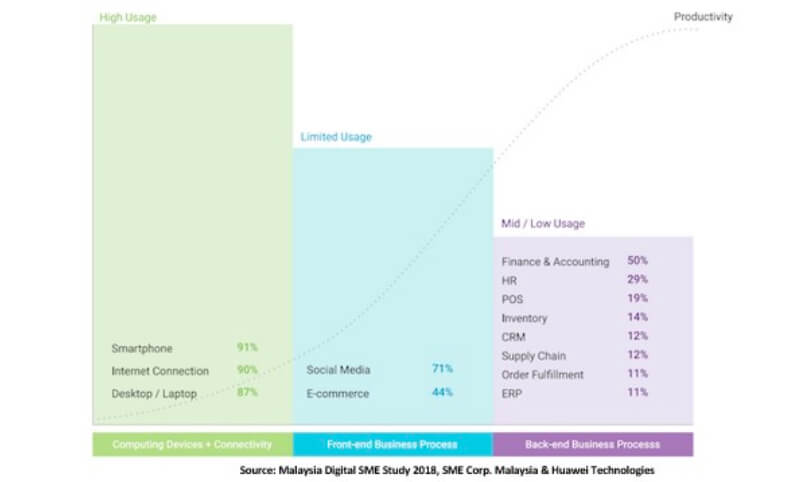 The challenges these SMEs face in adopting digitalisation are lack of financing, lack of necessary employee skill set and low access to technology. We ask Kit Hoong what he thinks about this and how Swingvy addresses these issues to get SMEs to digitalise at least their HR processes.

The price is free

"We asked ourselves this question before we established Swingvy — how and why SMEs use our service as they have a very tight budget," remarks Kit Hoong. To provide an effective answer, they decided to provide the platform to SMEs for free. Or at least on a freemium basis.

Freemium is a business model where basic services are provided at no cost. Only users who want advanced features need to pay for the extras. "Products like Dropbox and most of the games today are freemium," he explains, adding that, "So we don't add burdens to SMEs."

And Swingvy offers a full freemium plan. What this means is that you can sign up to use Swingvy today. No limitations, contracts, agreements, number of trial days or users — it is free forever. This is one of the reasons why the company is one of the fastest growing in Asia.

If you enjoy the experience and want to do more with Swingvy, like automate your payroll, that's where the premium plans kick in. "And in Malaysia, it is priced at RM10 per employee per month — less than a plate of chicken rice and drink," Kit Hoong jokes.

An expansion culture

Swingvy has also somehow mastered the art of expanding into new countries which is something that many SMEs in Malaysia struggle to do. Kit Hoong notes that the company started out from the first day with offices in two countries, Malaysia and South Korea.

Considering the distance — around 7 hours' flight, a difference in language, culture, society and general experience — the company has made it work. "This is something that we are proud of, that we are able to solve a problem that many start-ups experience when they expand," Kit Hoong elaborates, further noting that, "It also explains why it is so easy for us to expand to other countries."

He attributes this success to the company culture. He points out that the company practises "full transparency of communication." So much so that what the co-founders do and what they need to do is shared among team members, making it easy for everyone to check and balance each other's jobs regardless of office location.

Kit Hoong's business tip for SMEs? "Stay bold and stay hungry. And don't get complacent about your current position," he emphasises. "Malaysia is a small country, and I always advise my start-up friends to scale out of the country into the region to tap into more opportunities."
Discover all you need for your business to succeed. From connectivity to digital solutions, tools and more, click
here
to explore unifi Biz offerings.
Interested in more helpful content?
Just sign up to access it all: a wealth of exclusive business insights, events you can attend and so much more!
Looking for help?
Whether you're after guidance to upscale your business, suggestions for phone plans or simply need help with an issue, we're here to help.