Browse our article collection
Facilitate your business learning and enrich your knowledge
Article
MUN dan Minggu PMKS 2023 Catat Potensi Jualan Melebihi Sasaran
10 Jul 2023 • 5 min read
Lebih RM82.86 juta potensi jualan direkodkan pada Minggu Usahawan Negara (MUN) dan Minggu PMKS 2023 yang telah diadakan di enam lokasi dengan penglibatan pengusaha PMKS dari seluruh negara.
Program tahunan ini telah sekali lagi dijayakan oleh Perbadanan Perusahaan Kecil dan Sederhana Malaysia (SME Corp. Malaysia) dengan kerjasama pelbagai agensi dan syarikat termasuk Unifi Business sebagai Rakan Teknologi Eksklusif, Pos Malaysia Berhad sebagai Rakan Kurier Rasmi dan Dewan Bandaraya Kuala Lumpur (DBKL) sebagai Rakan Strategik.
Program ini merupakan antara usaha yang dijalankan Kementerian Pembangunan Usahawan dan Koperasi (KUSKOP) menerusi agensi peneraju SME Corp. Malaysia untuk meningkatkan kesedaran umum tentang produk dan perkhidmatan PMKS daripada pelbagai industri  dan memupuk budaya keusahawanan dalam kalangan masyarakat. Program ini juga berfungsi sebagai platform untuk menyebarkan maklumat berkaitan pembiayaan dan program pembangunan yang ditawarkan oleh pelbagai agensi kerajaan kepada PMKS.
Dengan tema "Sokong Lokal, Sokong PMKS", MUN dan Minggu PMKS 2023 buat pertama kalinya telah diadakan serentak bermula di Pulau Pinang (2–4 Jun) yang melibatkan pengusaha PMKS dari Zon Utara, diikuti dengan Sarawak (21–25 Jun), Pahang (23–25 Jun) dengan pengusaha PMKS di Zon Pantai Timur, Melaka (22–25 Jun) dengan pengusaha PMKS di Zon Selatan; Wilayah Persekutuan Kuala Lumpur (7–9 Julai) dan Sabah (15–16 Julai).
Selain pameran dan jualan produk PMKS, pelbagai aktiviti telah diadakan sepanjang program seperti sesi dialog dan perkongsian yang melibatkan pakar bidang daripada pelbagai industri, persembahan nyanyian, demonstrasi dan pertandingan menghias kek dan ceramah keagamaan. Sebagai Rakan Teknologi Eksklusif program, Unifi Business bertanggungjawab untuk menyediakan liputan Internet di semua lokasi program, mempromosikan program di semua platform pemasaran dan pengiklanan syarikat, serta memberi sumbangan dalam bentuk wang ringgit.
Timbalan Perdana Menteri, Datuk Seri Dr. Ahmad Zahid Hamidi, yang telah melancarkan MUN dan Minggu PMKS 2023 Peringkat Kebangsaan di Dataran Merdeka, Kuala Lumpur, menegaskan bahawa kerajaan kekal komited untuk memperkasakan pembangunan PMKS. Katanya, penganjuran MUN dan Minggu PMKS mampu menjadi platform yang sesuai bagi membawa produk atau perkhidmatan usahawan tempatan termasuklah dari luar bandar untuk terlibat dengan aktiviti padanan perniagaan bagi memperluas jaringan perniagaan ke pasaran baharu. Beliau turut menggesa SME Corp. Malaysia untuk berusaha membantu usahawan PMKS mengembangkan perniagaan secara dalam talian dan meneroka pasaran antarabangsa.
"Apabila KUSKOP dipertanggungjawabkan untuk membantu usahawan, ia bukan sekadar menyelaras usaha keusahawanan seperti memberi pembiayaan, melakukan pemantauan dan menyediakan latihan…Yang lebih penting ialah ia harus bersama-sama dengan pelbagai kementerian lain untuk menjadikan PMKS di Malaysia tidak hanya memandang ke pasaran domestik sahaja, tetapi harus pergi ke pasaran antarabangsa," katanya ketika berucap di majlis perasmian MUN dan Minggu PMKS Peringkat Kebangsaan 2023 di Dataran Merdeka.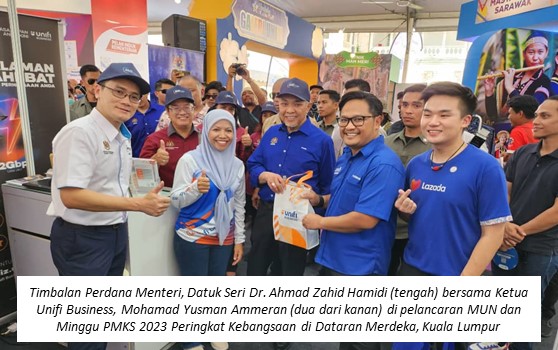 Beliau yang juga Pengerusi Majlis Pembangunan Usahawan dan PMKS Kebangsaan (MPUPK) memberi jaminan untuk turut membantu KUSKOP mendapatkan dana bagi membolehkan golongan PMKS mempromosikan produk mereka ke luar negara. Menurut Datuk Seri Ahmad Zahid, pengusaha PMKS harus dihargai sebagai penggerak utama ekonomi negara. Katanya, sektor PMKS menyumbang sekitar RM518.1 bilion atau 37.4% kepada Keluaran Dalam Negara Kasar (KDNK) dan mewujudkan 7.3 juta peluang pekerjaan pada tahun 2021.
Dapatkan maklumat terkini berkaitan program keusahawanan yang dianjurkan Unifi Business Club (UBC) di halaman Acara.
Unifi Business turut menawarkan pelbagai solusi kepada PMKS seperti penyelesaian pemasaran digital dan keselamatan siber.
Interested in more helpful content?
Just sign up to access it all: a wealth of exclusive business insights, events you can attend and so much more!
Sign up now
Related solutions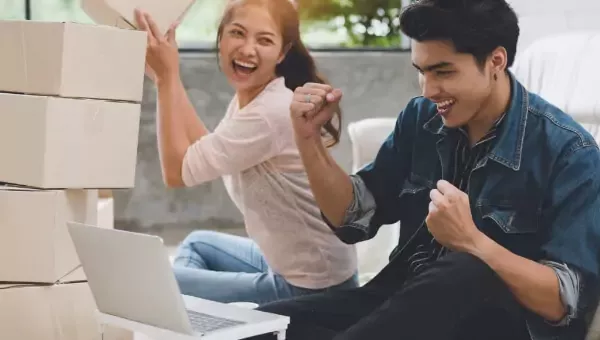 Mendayakan perusahaan skala kecil untuk…
ScoreXcess
Portal Permohonan Pembiayaan Bisnes…
Padanan kemampuan bisnes anda dengan mana-mana agensi/institusi kewangan
Proses kelulusan sehingga 3 hari bekerja bergantung kepada dokumen lengkap
Dikuasakan oleh CEDAR
'Onboarding' ringkas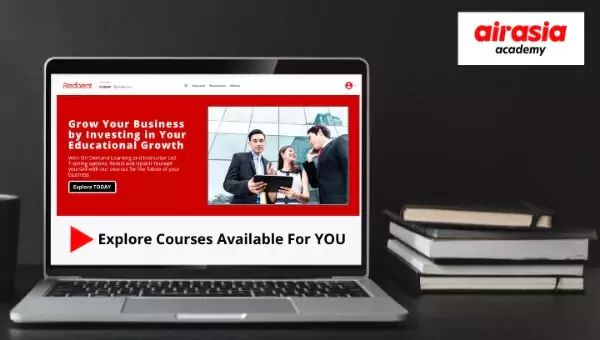 Temukan pembelajaran 'on-demand' dengan…
AirAsia Academy
Pelaburan Bisnes Menerusi Pendidikan
Tingkat dan tambah kemahiran demi merebut peluang yang ada
Dapatkan kemahiran agar seiring dengan arus semasa​
Kandungan kursus pembelajaran yang relevan
Kursus berkualiti tinggi yang direka dan diiktiraf universiti serta pengajar berpengalaman​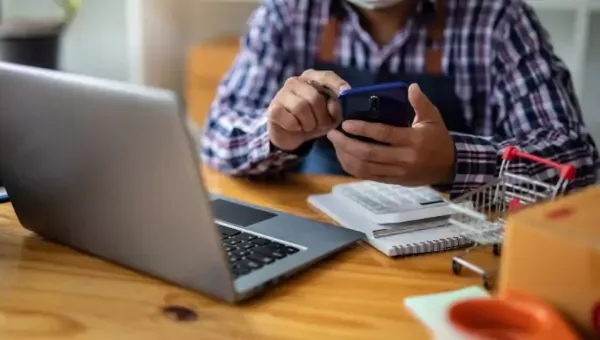 Iklankan SME Anda di Platform Percuma
Dattel
Sasaran Pelanggan Pelbagai Media
Akses kepada analitik pengguna merentasi 10 pemasaran menegak
Pengguna media sosial yang saling berhubung menerusi TikTok, Facebook & Instagram
Menjejak prestasi 'conversion' berbanding penanda aras industri
REV ads manager
Fungsi 'Smart Narrative' yang memandu pengguna di platform
Data ruang kerja yang berbilang dimensi
Want to join the conversation?
To unlock comments, log in or sign up now!
Sign up now
Article
[INFOGRAPHIC] How to Set Your Business Goals for 2023
01 Jan 2023 • 2 min read
Get ready for a brand new year with this checklist. It'll aid you in charting the next milestones and direction for your business.
It's time to look at the new targets your business can reach for 2023! Here are some tips on establishing your annual objectives and how to meet them. 
With your goals and expectations set across the board, you'll be well on your way to achieving your company goals! Here's to a bustling, prosperous 2023!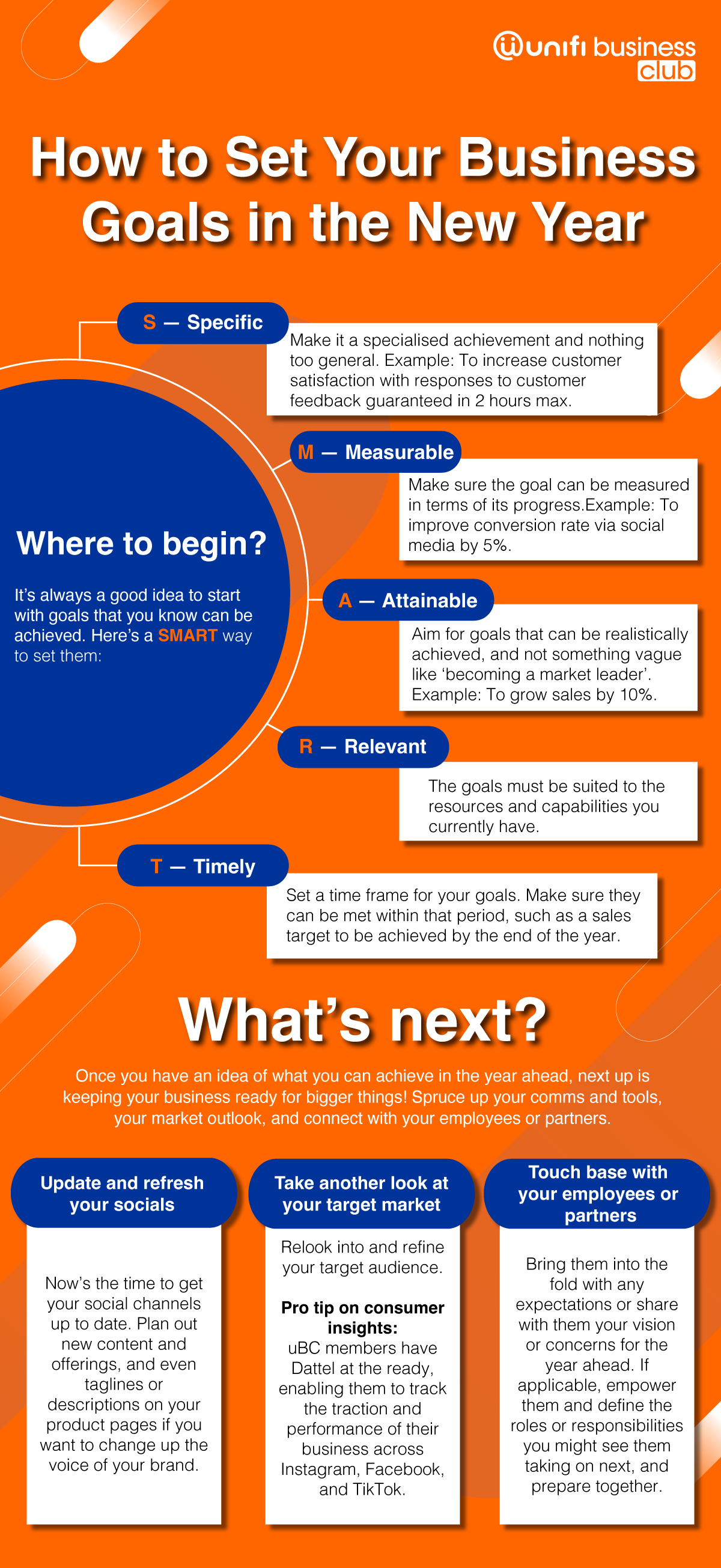 Visit our Solutions page for exclusive offerings that can help you make 2023 a great year for your business. Happy New Year! 
Interested in more helpful content?
Just sign up to access it all: a wealth of exclusive business insights, events you can attend and so much more!
Sign up now
Want to join the conversation?
To unlock comments, log in or sign up now!
Sign up now
Events
Mark your calendar
Join our events to gain in-person guidance and expert advice.
Find out more
Customer Stories
Hear from our customers
See what other businesses that have tried, tested and loved UBC have to say.
Go there