Article
Five Tips and Tricks to Maximise Your Email Marketing
01 Aug 2022 • 4 min read
There's little doubt that email marketing is essential to any business, big or small, looking to survive this digital age. Small and medium enterprises in particular stand to benefit the most; operating on smaller budgets as compared to more established competitors. Ringgit for Ringgit, email marketing remains the best way to establish a strong bond with your target audience and to continue growing together with customers.
With all this in mind, you may be looking to optimise your email marketing efforts, to ensure you get the most results from your campaigns. Whether you're an established digital marketer looking to polish their skills or new to the field of email marketing, following these five tips will help keep you and your business on the right track.
Always keep your lists clean
When looking at email marketing, getting the basics right is important, and that starts from your email list. A lot of email marketers make the mistake of choosing quantity over quality and resorting to padding out their customer lists with additional names. Customers who have not consented to receive marketing emails from you will not look kindly upon your campaigns reaching their inboxes and are very likely to either ignore it or worse, mark them as Spam.
When emails are marked as Spam, you are essentially being blacklisted by the user to their Internet Service Provider, which in turn notifies your Email Service Provider. When your complaints get to be too much, you'll start noticing less and less of your emails reaching inboxes, effectively culling your email campaigns and resigning them to the Spam folder.
Avoid this at all costs! Fixing a tarnished reputation isn't worth the trouble, and it reflects badly on your brand. Remember to always get consent before sending emails and stay away from purchased lists. 
Relate to Your Customers by Personalising Your Emails
It pays to make your audience feel wanted and heard. Simple methods of personalisation include addressing them by name and remembering important dates such as birthdays. Send them a greeting card and attach a little token of appreciation to get them into your stores. They'll love you for it.
You can take personalisation further by making sure your customers only receive content that they feel is relevant to them. For example, a customer who frequently buys bath and body products would appreciate knowing if you were doing a sale on his favourite items. Send them little reminders if they have left an item in their cart so they don't miss out on the sale you're having. Customers remember these little acts of kindness and will be more receptive to coming back to you once you've established a good reputation.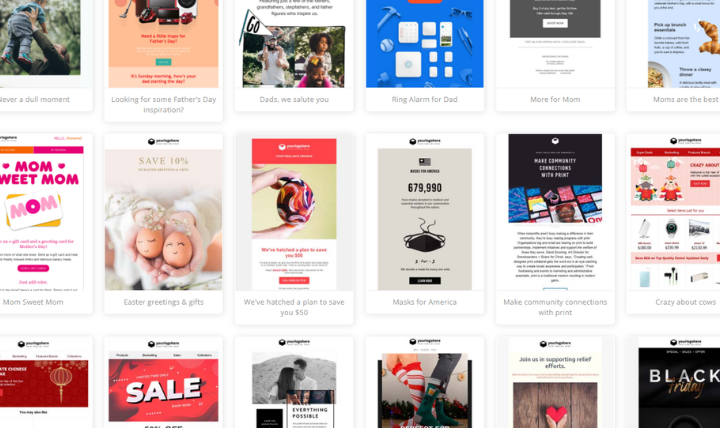 Content is King
There is no substitute for good content. This means having something worth saying and saying it to your audience while respecting their time. After all, they're taking time out of their day to read your emails. Make sure that you're providing quality content to your subscribers by cutting out the fluff. Keep messages short and sweet. They should know what it is you want to say in the first five seconds of glancing through your newsletter. Make it visually appealing so it pops out to the reader. Use strong Call-To-Actions that are displayed prominently at the end so your customer knows what it is you want them to do next.
Getting a quality email campaign drafted is easier than it sounds. The key is to use templates; pre-made designs featuring visuals to suit a variety of needs and occasions for your business! Email marketing tools like Enginemailer feature a huge library of templates to fit all shapes and sizes. All you need to do is swap in your logo and use your own words to convey your message, and you're good to go!
Automate, Automate, Automate
Email marketing is more than just putting together the perfect campaign. It's all about consistency. Ensuring your customers are receiving regular correspondence from you will help keep you in their minds, and help nudge them towards the decisions you need them to make.
This extends beyond just a weekly promotion. You can automate all kinds of things so they reach your customers as soon as they perform the right actions. This means sending them to purchase notifications to let them know that they've successfully made a purchase from your eShop, or tracking notifications once a delivery has been sent out. It means instantly responding to password change requests or letting them know that they have loyalty points that are about to expire; all without having to look at a dashboard! Once you've put in the processes you need, all you have to do is sit back and watch them run. Your systems will do the rest! 
Do Better with Reports
Marketing is all about growth; both for your brand and for what you put into your campaigns. Take some time out on a weekly basis to find out how your campaigns are doing. Analyse different campaigns to see what worked and what did not. Check between different interest groups to see if a different approach might work for one better than the other. Email marketing provides you with a wealth of data you can use and optimise to your benefit, and the better you are at responding to the data, the better you will grow as a digital marketer.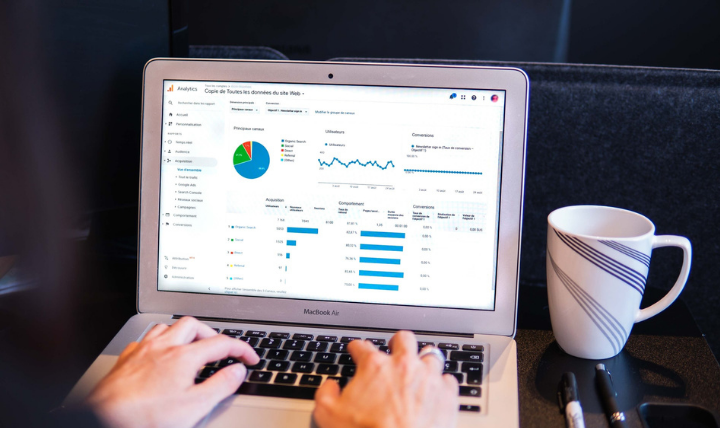 And there you have it; a blueprint to finding success with email marketing. While these tips are great for optimising your efforts, the most important thing you can do for your brand is to put them into practice. Send out that email campaign. Put in that automation. Once you've gotten past the initial step of trying it out, everything will fall into place sooner than you know it, and you'll be an email marketing champ in no time!
If you're looking for an email marketing tool that provides you with all you need to get started, look no further than Enginemailer. Our easy to use tools will have you creating a range of fun and unique emails that are sure to wow your audience and keep them hooked for life. Sign up for our Free Forever plan today and send up to 10,000 emails a month.
This article was contributed by Enginemailer
Interested in more helpful content?
Just sign up to access it all: a wealth of exclusive business insights, events you can attend and so much more!
Sign up now
How did you find this offering?
Want to join the conversation?
To unlock comments, log in or sign up now!
Sign up now
Dig deeper on topics that matter to you