Browse through our articles collection
Facilitate your business learning and enrich yourself
Article
Leadership and Digitalization of SME 2021, The Bankers Perspective (REBOOT 4.0 – SME BANK)
14 Aug 2022 • 2 min Read
Digitization needs to be led by the individual who understands the value of digitization and is cognisant of the business goals of the organisation.
According to SME Bank Group Chief Digital Technology Transformation, Hairil Izwan Abdul Rahman said every leader in the digital business must know and understand which technology can help to expand their business and to upgrade and digitise the business to suit the changing economic landscape.
A digital business no longer needs business premises, it would be more economical, and leaders only need skills in the latest technology.
"So that is why we have to know which technology suits our business and we need to understand our business as well as understand the current business (landscape) and future opportunities," added Hairil Izwan.
It is imperative that the leader of an organisation is aware of the various in realising your business goal and be aware of the best practices too. It is essential that you know your market and how to reach them be it through social media or direct mail. Business leaders also needs to know about the various agencies such as MDEC and SEDA that are there to provide support in both the digitisation as well as business expansion perspective.
It is also imperative that the leader inculcates good business processes and practices in the organisation to ensure the maximisation of existing and future opportunities.  One such example would be when your business expands and it is in need of funding, optimum funding can only be obtained if the business accounts are accurate and are truly reflective of the organisation's overall real potential. In addition, a leader must ensure all the necessary people, processes and technology are set in place to support the overall objectives of the organisation.
Interested in more helpful content?
Just sign up to access it all: a wealth of exclusive business insights, events you can attend and so much more!
Sign up now
How did you find this offering?
Article
Email Marketing vs SMS vs Social Media - Things to Know
14 Aug 2022 • 3 min Read
There can be no doubt that email marketing is an essential platform for any digital marketer looking to cement and grow their brand with their audience. But email marketing is not the only avenue available to businesses looking to make an impact. The common question that comes back then is: how do I choose which platform I want to go with?
Good question! It is important to recognise the strengths and weaknesses of the various digital platforms available to you and your market before you make a decision on where to funnel your marketing Ringgit. Being able to identify the traits that differentiate each of these avenues can help you to make a more informed decision with your budget, carving out the best possible balance you can get without losing out. Let's get into it.
SMS Marketing VS Email Marketing
This form of marketing has seen a resurgence in popularity, especially when pandemic protocols grew tighter. The National Security Council uses it to great effect, with almost daily messages providing updates and reminders to Malaysians to follow safe distancing measures. Love it or hate it, SMS is still relevant today for its ability to reach subscribers quickly and cater to that segment of consumers that do not possess a smartphone and do not read emails. 
SMS Marketing comes with the following unique factors:
Short and Sweet: With an SMS, you won't be beating around the bush. Constraints by character limits, you want to make sure that your messaging is punchy and straight to the point. Cut out all the fluff and go with what you want to say.
 

Lack of Customisation: The caveat to this, of course, is that your messages will lack any other features. That means no videos, graphics or logos; brands looking to capitalise on striking fonts and eye-catching visuals will want to look elsewhere. Email marketing campaigns on the other hand allow you to create stunning templates for your marketing purposes. Services like Enginemailer even come with pre-made templates to suit a variety of needs!
 

Great open rates: SMS marketing enjoys the highest open rates among its competitors, skipping the need for consumers to check their email apps and going straight into phone SMS notifications. SMS open rates can reach as high as 98%, while email marketing open rates generally average around 20-30%.
 

Costly: The cost of an SMS campaign is typically much higher than an email marketing campaign, meaning a much lower Return on Investment (ROI). Marketers working with lower budgets may want to think twice if they're looking to reach a wide audience. On average, for every one SMS sent, you can send out 20 emails. Email marketing still has the highest ROI compared to any other digital marketing platform, providing an impressive 4,400% ROI!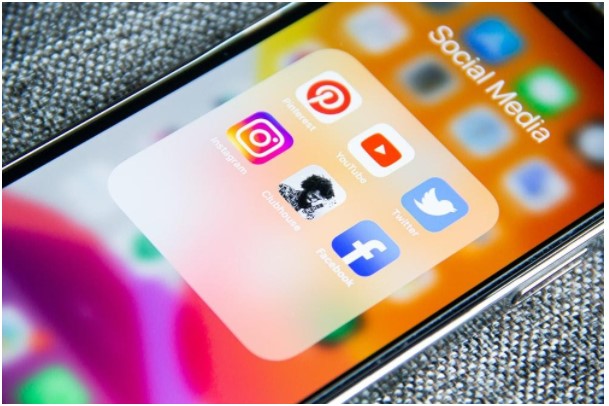 Social Media Marketing VS Email Marketing
The darling of consumers; social media is hip, trendy and very much connected to the pulse of the now. At least if you know where to look. Spanning a number of different platforms with more cropping up by the day, venturing into social media is a daunting task even for experienced marketers. But with the risks come rewards:
Viral Content: Even casual users will be familiar with the phrase 'viral marketing. These are the posts that get picked up by their intended audiences, and get shared widely through their respective communities and friend groups. Strong messages, delivered with the perfect punch to the right group of people will help brands reach this pinnacle of marketing, helping to establish strong brand recognition for the duration that their content continues to be popular. And while you can do the same with an email campaign, social media platforms are better structured for the immediate sharing of content.
 

Getting Cancelled: Going viral does not necessarily have to be a good thing. Plenty of brands have found themselves on the wrong end of a debate, with audiences calling them out for reasons ranging from insensitivity and tone-deafness to bad practices from the brand name and even the industry in general. With social media forming two-way conversations between you and your customers, you should be prepared to be able to react if your messaging goes wrong. Being cancelled can have serious consequences for a company ill-prepared to deal with the fallout. 
 

Different Platforms, Different Requirements: Social media platforms are not built equal. A beautiful poster crafted for Facebook may not work when ported directly into Twitter or Instagram. Your audiences on the Lowyat forum may not resonate with the same message as well as those on Reddit. When crafting a campaign, you will need to consider your demographics and tailor content to suit them.

While you will need to segment your audience even for email marketing, your biggest concern when crafting a campaign will be making sure it is mobile-friendly. Whether sent out to students or working adults, your campaigns will look great as long as they fit on the audience's screen.
 

Low Reach: No matter how well-crafted that campaign message is, it will likely never reach as many customers as you would have compared to SMS or email marketing. In most cases, owning a social media account requires users to own an email address. That is to say, your audience on social media will likely already have access to email, but not all email users will be on the same social media platforms as your brand.

In addition, while social media is a great tool for generating awareness, brands will need to find ways of capturing the data of their consumers for future campaigns. Running ads on social media can be costly, and doing it for extended periods to continue attempting to reach out to the same group of users is not ideal.

On the flip side, once you have the data of those consumers, swapping to a lower-cost platform like email marketing will allow you to reach out to your audience and have better control of your message. This rings especially true when social platforms have a penchant for going down for long periods of time without warning, losing businesses' potential revenue from consumers unable to access their platforms.

And don't be too quick to trust those numbers you see on your social media dashboard; the numbers have been shown to have been deceiving on several occasions. Email marketing tools are well equipped to deliver accurate results to inform you of user behaviour, helping you better decide your next action and to segment them into the appropriate channels.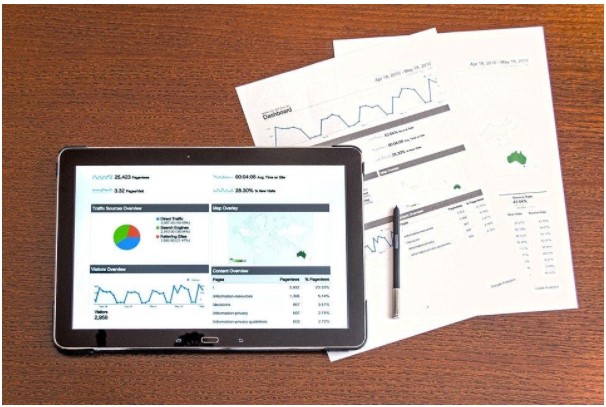 Every platform has its pros and cons, and you will find that certain forms of marketing work better on one as opposed to the other. Always take into consideration the needs of your brand and your marketing goals for your campaigns when deciding how to spread your marketing budget. Whether you decide to diversify your efforts into multiple platforms or focus them on one will depend on the answers you find.
If you're looking for an email marketing tool that provides you with all you need to get started, look no further than Enginemailer. Our easy-to-use tools will have you creating a range of fun and unique emails that are sure to wow your audience and keep them hooked for life. Sign up for our Free Forever plan today and send up to 10,000 emails a month.
This article was contributed by Enginemailer
Interested in more helpful content?
Just sign up to access it all: a wealth of exclusive business insights, events you can attend and so much more!
Sign up now
Related solutions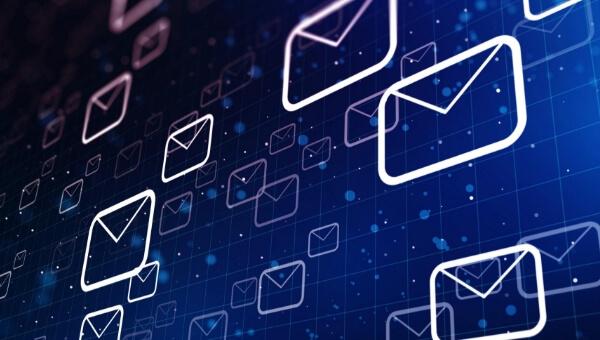 Unlock 10,000 FREE emails every month…
Enginemailer
Enjoy A Holistic Email Marketing…
​Clean-up and build more contacts
Design engaging campaigns
Send precise emails that are specifically targeted for the user
Monitor and optimise campaigns
How did you find this offering?
Article
Delivery Start-ups Born Out of Opportunities to Solve Problems
11 Aug 2022 • 3 min Read
Clarence Leong, co-founder and CEO of EasyParcel and Pgeon, says being a newcomer and an outsider to the age-old logistics industry was not a concern when he decided to establish start-ups providing delivery services.
"My focus then and now is to address pain points experienced by businesses that want to deliver to their customers. I never thought about shaking up the logistics industry or that my ideas won't be accepted. I just wanted to offer something that would make the lives of my customers — mostly micro, small and medium enterprises (MSMEs) — a little easier," he says.
EasyParcel is an online booking platform for parcel delivery while Pgeon is a last-mile delivery service provider. These are just two of a number of start-ups founded by Leong, a self-proclaimed serial entrepreneur who had left a high-paying job as an aeronautical engineer in the UK in 2010 to "do something different" back in his hometown of Penang.
"Working in aerospace is very lucrative and I was living my parents' dream. But it got to a stage where I had to drag myself to work every day. I was 30 years old when I told my parents that I would come back to Malaysia and start afresh on a different journey. Of course, they didn't understand my motivations but they agreed," says the 41-year-old.
After establishing a few start-ups, Leong launched EasyParcel in 2014. The integrated online booking platform for courier services had a business model that was new to the region. At the time, small businesses had to approach each courier company for a delivery quote if they wanted to send parcels to their customers. This was a labour-intensive, time-consuming and tedious process that Leong aimed to fix.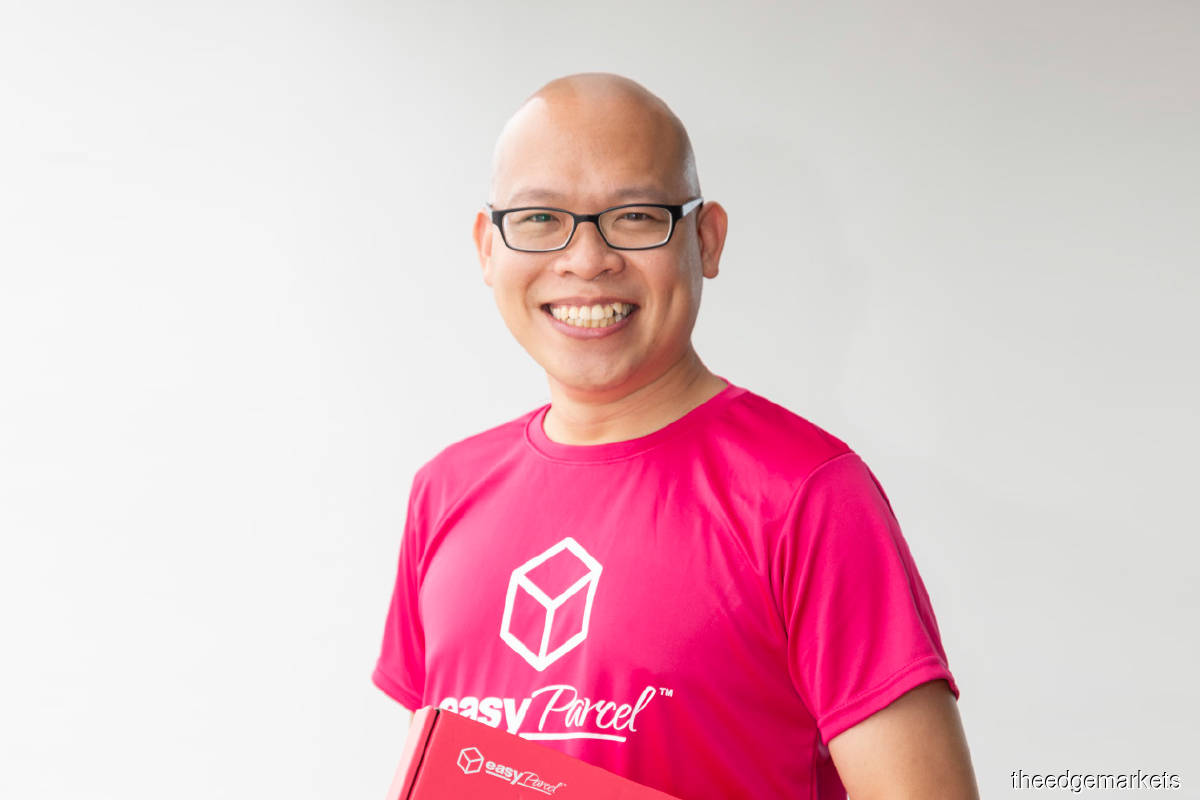 With EasyParcel, business owners get a quick overview of which courier company can send their shipment and how much it would cost. Deliveries are worldwide and there are optional services that Leong and his team of employees have launched to make the process even easier for their customers. There are features that allow customers to print, instead of write, air waybills that are to be attached to their parcels; free collection or drop-off services; marketing tools; an online function that provides a single overview of the status of all their deliveries; and e-commerce integrations that eliminate data entry.
"My motivations for starting and running start-ups have changed over the years. At the beginning, it was all about me and how I wanted a change from being an employee. What drives me now is the team of people who work with me. I think of them and their families when I make decisions these days. They are my primary motivation," says Leong.
Pgeon and EasyParcel have a collective headcount of 500 people across the country. Both companies operate out of Penang but decisions are made on virtual platforms that connect Leong and his young team. Being an early mover in the logistics online booking platform space meant that Leong had to explain his delivery services to business owners. Many did not have any experience using the internet to send parcels to customers. As with many newcomers, he faced the arduous task of changing the way things were done.
"In the early days, businesses did not pay for their deliveries in advance. A business would send a parcel and pay after it was delivered. So using a platform that had a prepaid model required a change in mindset — something that is not easy to do. Looking back, I realise that I could only have come up with these ideas because I did not have any experience in the traditional logistics industry. These ideas sprung from a desire to solve problems," says Leong.
He continues to practise this approach as he launches new features and services. The ability to keep offering new solutions is a competitive strength. For example, during the pandemic, he launched PgeonMart, an online marketplace for neighbourhood grocery shops and food stalls, and PgeonFLEX, a programme to hire freelance riders. He recently launched Pgeon Paperless delivery to assist small businesses, his main target market, that do not have access to a printer.
Pgeon was established five years ago with the aim of making delivery collection even more convenient for receivers. By partnering with retail brands such as 7-Eleven, myNews, 99 Speedmart and Caltex Malaysia, the service allows its customers — the recipients of packages — to use the brand's outlets as a receiving centre. This does away with the problem of not being home when parcels are delivered. The company established 3,000 Pgeon Points, or receiving centres, across the country in just one year, and has now grown to 5,000 Pgeon Points. "Any physical retail outlet can be our partner. We have a Pgeon Store agency programme that allows business owners to earn extra income from parcel delivery, an e-commerce trend that has picked up since the start of the pandemic," says Leong.
To further strengthen Pgeon's offerings, the company acquired 326 commercial vehicles, mostly one-tonne trucks, in October last year. These vehicles will increase its delivery capacity by at least five times — a move that Leong hopes will establish the start-up as one of the top self-service drop-off and pick-up service companies in the country.
Leong has completed two rounds of funding to date. The first round was completed in 2015 while the second round, opened to strategic investors, was in 2019. Then, AirAsia Group Bhd's cargo and logistics arm, Teleport, and venture capital firm Gobi Partners invested in EasyParcel. This partnership has allowed the start-up to leverage Teleport's logistics and infrastructure capabilities to deliver to more than 100 cities. EasyParcel currently has a footprint in Thailand, Malaysia, Singapore and Indonesia.
"Unlike many tech start-ups, we haven't asked for a lot of funding. We have taken our time to build our operations and be profitable instead of relying on investors to sustain the business," says Leong.
"There is a possibility of fundraising in the future as we look to evolve into a one-stop shop for delivery solutions. That is our goal and I think it will be an interesting journey as the logistics industry is evolving rapidly with many more players in the game. More competition will benefit the customer and that is good for the industry and for all delivery providers."
This article was contributed by Elaine Boey
Interested in more helpful content?
Just sign up to access it all: a wealth of exclusive business insights, events you can attend and so much more!
Sign up now
How did you find this offering?
Customer Stories
Hear it from our customers
See what other businesses who have tried, tested and loved uBC have to say.
Go there