Browse our article collection
Facilitate your business learning and enrich your knowledge
Article
Top 10 Digital Marketing Strategies and Trends for 2023
07 Feb 2023 • 4 min read
Ready to gain a competitive advantage? Keep these emerging trends on your radar and implement the right tactics to drive your marketing goals forward. 
Quick overview: 
Marketing techniques are always evolving. As new technologies develop and consumers change their behaviour, businesses need to adapt their marketing strategies accordingly. 
Greater emphasis on building customer experience for long-term relationships, engaging content creation for social media platform, and utilising AI tools to speed up content creation. 
1. Cookieless marketing and working with first-party data 
Cookieless marketing is a term for marketing that does not rely on cookies to track user behaviour. Instead, it relies on first-party data collected by the company itself rather than by a third party. This data can be used to target ads, track conversions, and create targeted ads. 
Several ways for you to get started: 
Direct data collection from your customers through surveys or questionnaires.  

Use tracking tools such as Google Analytics to collect information on how customers interact with your website. 
Use social media platforms such as Facebook to collect information on the interests of your customers. 
2. AI content writing tools 
Artificial intelligence (AI) has become more sophisticated, and more AI content writing tools are being used in marketing campaigns to create high-quality content quickly and easily. By automating the process of creating quality content, AI writing tools can help businesses to save time and money while still delivering great results. 
3. Ethical marketing 
Ethical marketing is not only the right thing to do as it is the future of marketing. Businesses that don't adapt are risking losing their brand's reputation. Consumers have become more aware of how their data is being used, and businesses need to be transparent about how they collect and use data to make sure their ads are truthful and accurate. 
Consumers are more likely to do business with companies that they trust, and brands that are transparent and honest.  
4. Short-form, vertical videos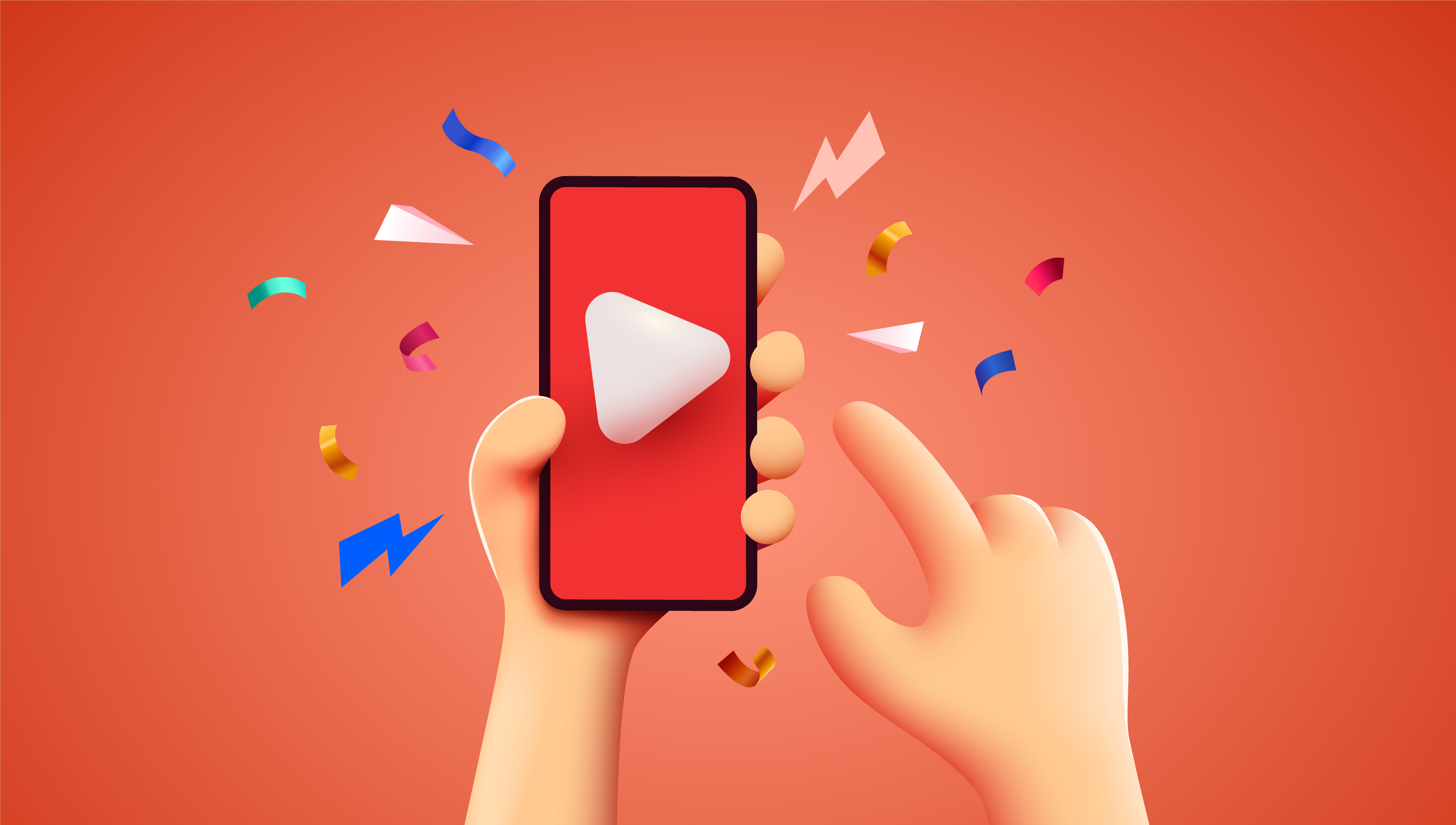 Customer attention spans are getting shorter and shorter. Using short-form, vertical videos is a great way to capture your audience's attention. 
Short videos are great for promoting businesses because they are easy to produce. They are perfect for social media platforms like TikTok, Instagram Reels and YouTube Shorts for large audiences to scroll through their feeds quickly.  
5. Marketing in metaverse 
Virtual reality (VR) and augmented reality (AR) are two technologies that are slowly but surely gaining traction in the marketing world. These technologies can be used to create immersive, interactive experiences for consumers. 
As VR and AR become more common, we can expect to see more businesses using them to promote their products and services. 
6. Micro and nano influencers 
Micro and nano influencers are popular individuals who have a relatively small but highly engaging following on social media. Because they have such a loyal following, micro and nano influencers can be effective to reach your target audience when it comes to addressing a specific niche. 
Brands now also have the possibility to test multiple audiences instantly and invest in creating genuine relationships and transforming influencers into ambassadors. 
7. Customer-centric and E-E-A-T-focused marketing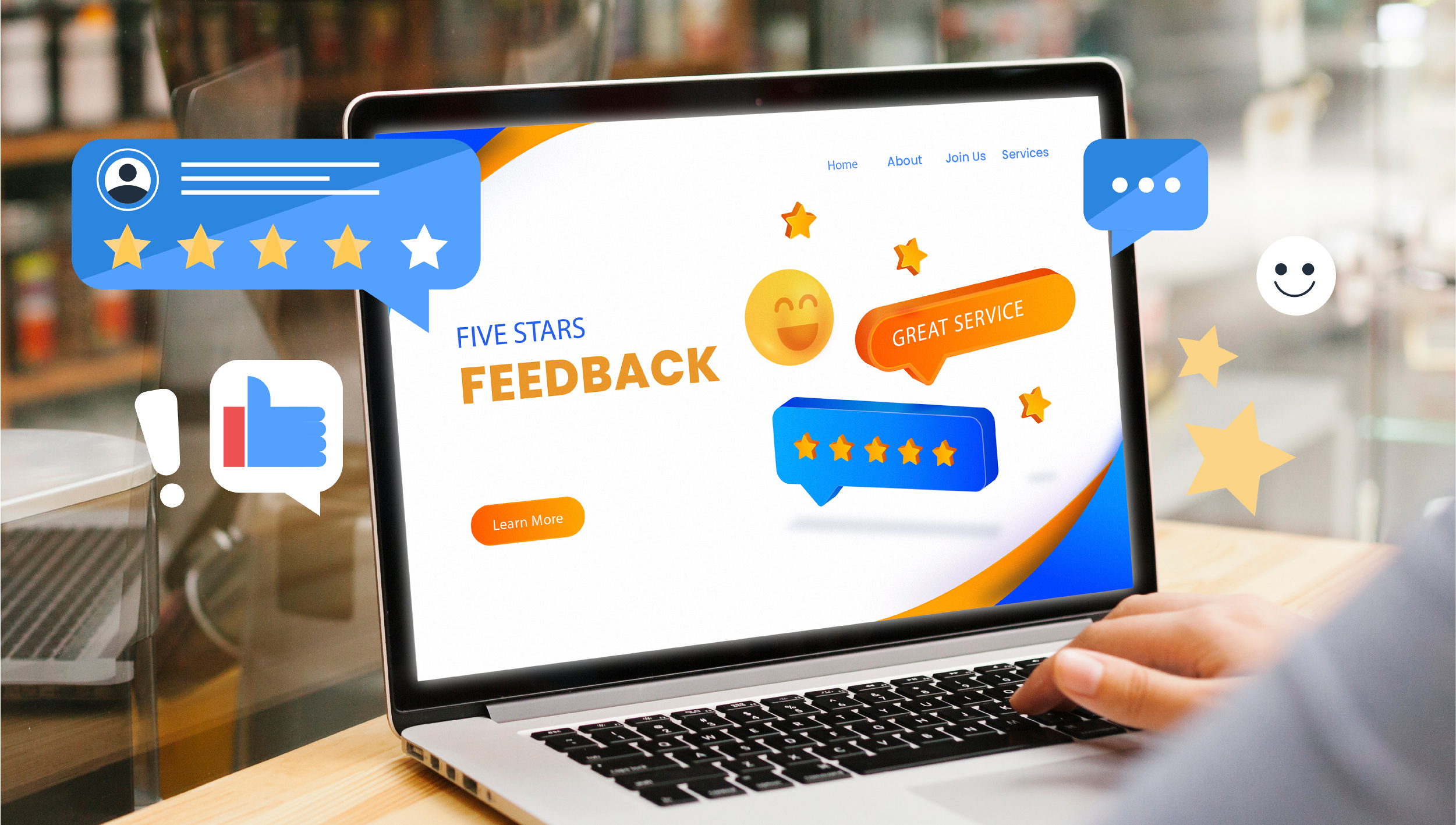 As customers become savvier, businesses will need to focus more on customer experience (CX). This means creating ads and content that are relevant and engaging without forgetting to provide excellent customer service. 
Google is also emphasising on best practices. Businesses have to make sure their e-commerce websites meet the most recent Google guidelines: E-E-A-T which stands for Experience, Expertise, Authoritativeness, and Trustworthiness. To rank well on Google, your website must have high E-E-A-T. 
Google E-E-A-T assessment includes: 
The quality of your content 
The first-hand experience and expertise of your authors 

The authority of your website 

The trustworthiness of your website 
8. TikTok marketing 
TikTok offers brands a unique opportunity to reach a highly engaged and targeted audience. The app is most popular among Gen Z and millennials, making it a great platform for promoting products and services. 
TikTok's focus is on short videos and it's a particularly powerful and effective tool to: 
Reach and engage new young consumers and prompting them to take action 

Allow brands to create engaging dynamic content with high potential for going viral 
9. Text to image — creating graphics using AI 
Another leap in AI tool is text-to-image application. It helps to generate images or graphics quickly from scratch based on a text description.  
This technology has a wide range of potential applications, from helping artists create digital art, to businesses creating engaging visuals to test idea concepts or even using them for social media accounts or website.  
10. SEM and SEO 
Search engine marketing (SEM) and search engine optimisation (SEO) remain important.  
Google periodically modifies its algorithms to minimise the indexing of low-quality information, making it more difficult for companies to appear in search results. It's crucial to regularly do SEO audits to ensure that all technical features, particularly those that may affect site speed and user experience on mobile and desktop platforms, are functioning as they should. 
Level up your digital marketing skills with help from Unifi Business Club (UBC)! Get the latest guides and exclusive solutions to amplify your marketing efforts.
Interested in more helpful content?
Just sign up to access it all: a wealth of exclusive business insights, events you can attend and so much more!
Sign up now
Want to join the conversation?
To unlock comments, log in or sign up now!
Sign up now
Article
Competition in Business: How to Stay Ahead of the Game
03 Feb 2023 • 3 min read
The online business frontier is an arena of massive competition, but also a place of limitless opportunities.
If you are up against other brands that offer the same thing as you do, don't fret! Instead, use this golden moment to reflect on what you offer in comparison and improve so that you can stay ahead.
Running an online business can seem like a never-ending process. Even when you have the fundamentals set up, like an e-commerce website and bookkeeping, things can still feel like a work in progress as there's always something new to find out and improve upon.
Of course, further challenges arise when you must stand out and market yourself as a notch above the rest, with little room to maneuver between your brand and the next.
However, this competition should not be a source of despair, as you will soon find that it can be a healthy source of inspiration too. More than a sense of rivalry, the competition can provide the catalyst for you to see what you can tweak to improve your marketing, presence, and offerings.
1. Learn from your competitors and how they operate
As the saying goes, to learn how to run you first need to learn how to walk. The same can be applied in your business strategy but elevated to the next level: learn how others run, so you can fly!
Take a look at brands similar to yours and pick out a few key competitors. From there onwards, take note of how they do things, especially in areas like their customer experience, how they price their offerings, and how they establish their presence online.
The findings you get can then inform your next steps in improving the shopping experience for your customers as well as the interaction that happens between them and yourself.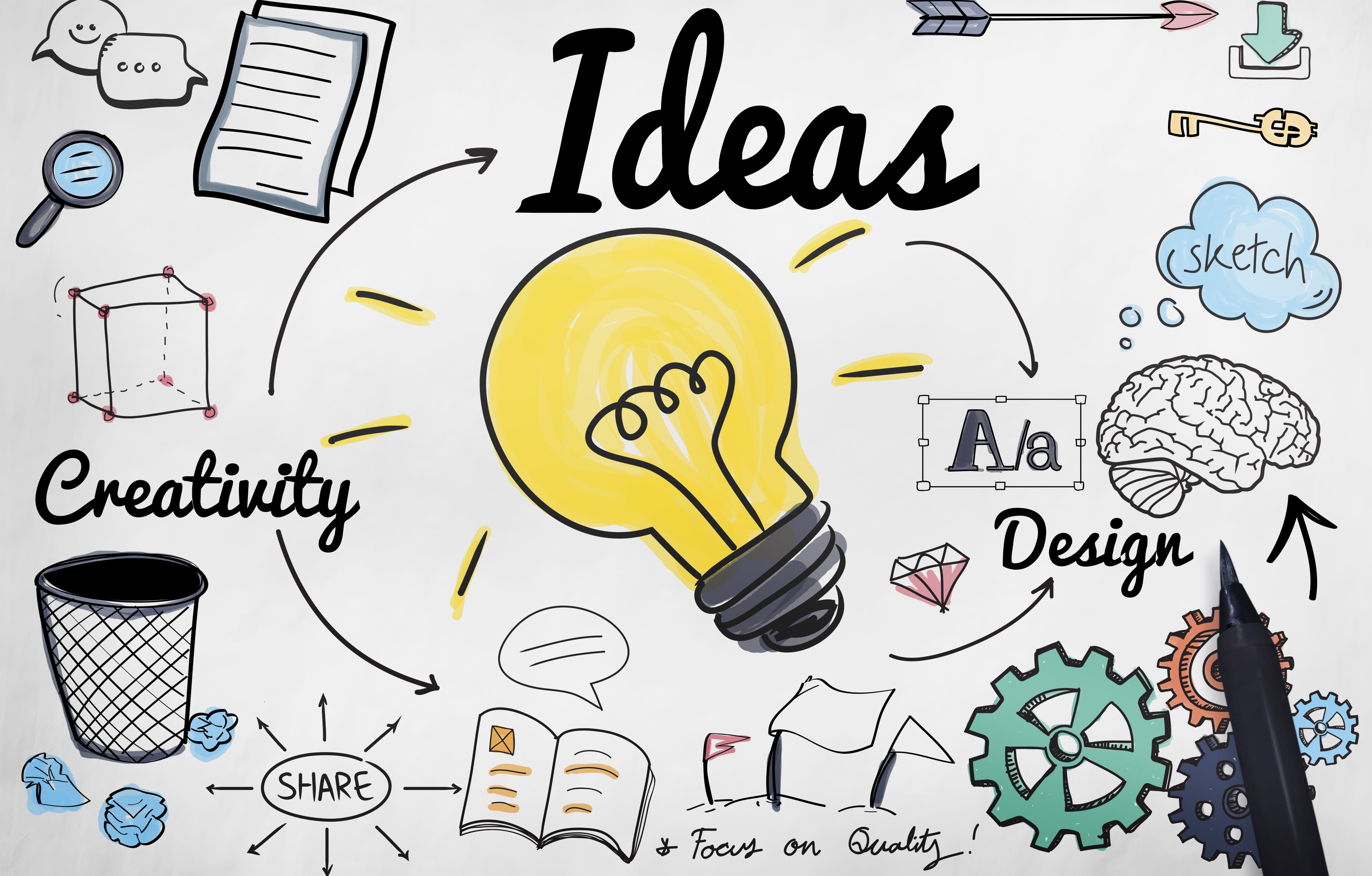 2. Know what's already been done so you know what's unique
In addition to learning operational efficiency through how others do it, you can also find out what the norm is so that you know how to stand out.
This would involve more of the branding side of business, where you can be more distinctive in terms of the 'brand voice' in your marketing materials and content, or the way you engage with customers and followers.
For instance, to stand out from other candies, the simple and unassuming Skittles offers a 'taste of the rainbow', and follows suit with colourful, whimsical messaging. While Nike would resemble any other sportswear if it weren't for its mantra of 'Just Do It', offering a sense of empowerment and a subsequent rise to iconic status.
3. Stand out with a bigger presence, by promoting a bigger purpose
Beyond discounts and promotions, there's little else that can make a customer feel good than to empower them with a good cause. Sometimes it takes association outside of your own business and products to keep your brand in a customer's good graces.
Initiatives like tying purchases to tiered donations, or funding charitable causes with a percentage of returns can help to reinforce this feel-good factor and encourage your customers to advocate for your business.
Of course, having an additional benefit to your offering will ultimately add to the uniqueness of your brand too, helping it to stand out from the competition with positivity and wholesomeness.
Finessing the way that you present your business can be half the battle in your odyssey to excel. That's why you need to be armed with the best in business solutions to be better prepared for the challenges ahead.
There's no limit to what you can achieve when you pick from the support ecosystem of Unifi Business Club (UBC). Find just what you need to tackle your pain points and emerge victorious.
Use Enginemailer for a standout email marketing approach or highlight your brand across more platforms with the help of Dattel. These and more are available for you right here!
Interested in more helpful content?
Just sign up to access it all: a wealth of exclusive business insights, events you can attend and so much more!
Sign up now
Related solutions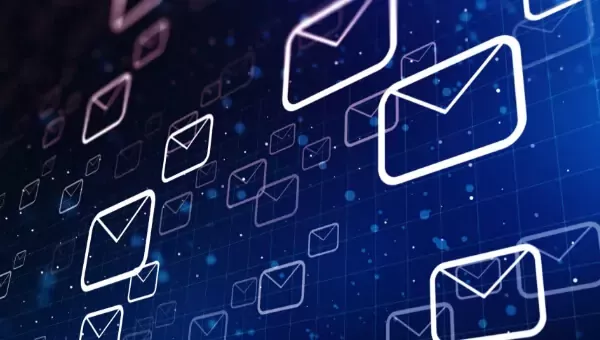 Unlock 10,000 FREE emails every month…
Enginemailer
Enjoy A Holistic Email Marketing…
​Clean-up and build more contacts
Design engaging campaigns
Send precise emails that are specifically targeted for the user
Monitor and optimise campaigns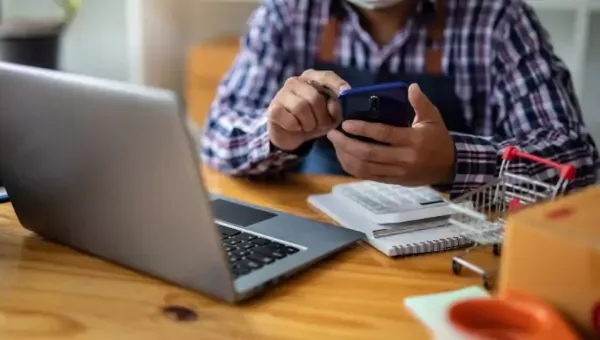 Advertise your SME On A Free Platform
Dattel
Target Customers on Every Kind of Media
Access to consumer analytics that span across 10 verticals
Social media audience connects across TikTok, Facebook, and Instagram
Track conversion performance against industry benchmarks
REV ads manager
Smart Narrative function which guides the user throughout the platform
Multi-dimensional data workspace​
Want to join the conversation?
To unlock comments, log in or sign up now!
Sign up now
Events
Mark your calendar
Join our events to gain in-person guidance and expert advice.
Find out more
Customer Stories
Hear from our customers
See what other businesses that have tried, tested and loved UBC have to say.
Go there