Article
[INFOGRAPHIC] Common HR Mistakes Made by MSMEs and ​How to Avoid Them
24 Feb 2023 • 3 min read
A business is only as good as the people behind it. Therefore, it's important to be aware of potential mistakes when working with and managing your workforce so that you can elevate your business.
Human resources (HR) can be a huge part of a company's success or, conversely, its undoing. For micro, small or medium-sized enterprises (MSMEs), this risk or reward factor is even bigger, as your returns are dependent on a limited headcount.  
 
You'd want to make sure each one of your employees are cared for and guarded with proper HR practices. However, since there are many moving parts in running a business, the responsibility of managing your staff is not an easy task. There are many things you can end up overlooking. 
This infographic highlights a few missteps to look out for when handling HR matters. Be sure to stay away from these common mistakes and keep your company's people power in top-notch condition!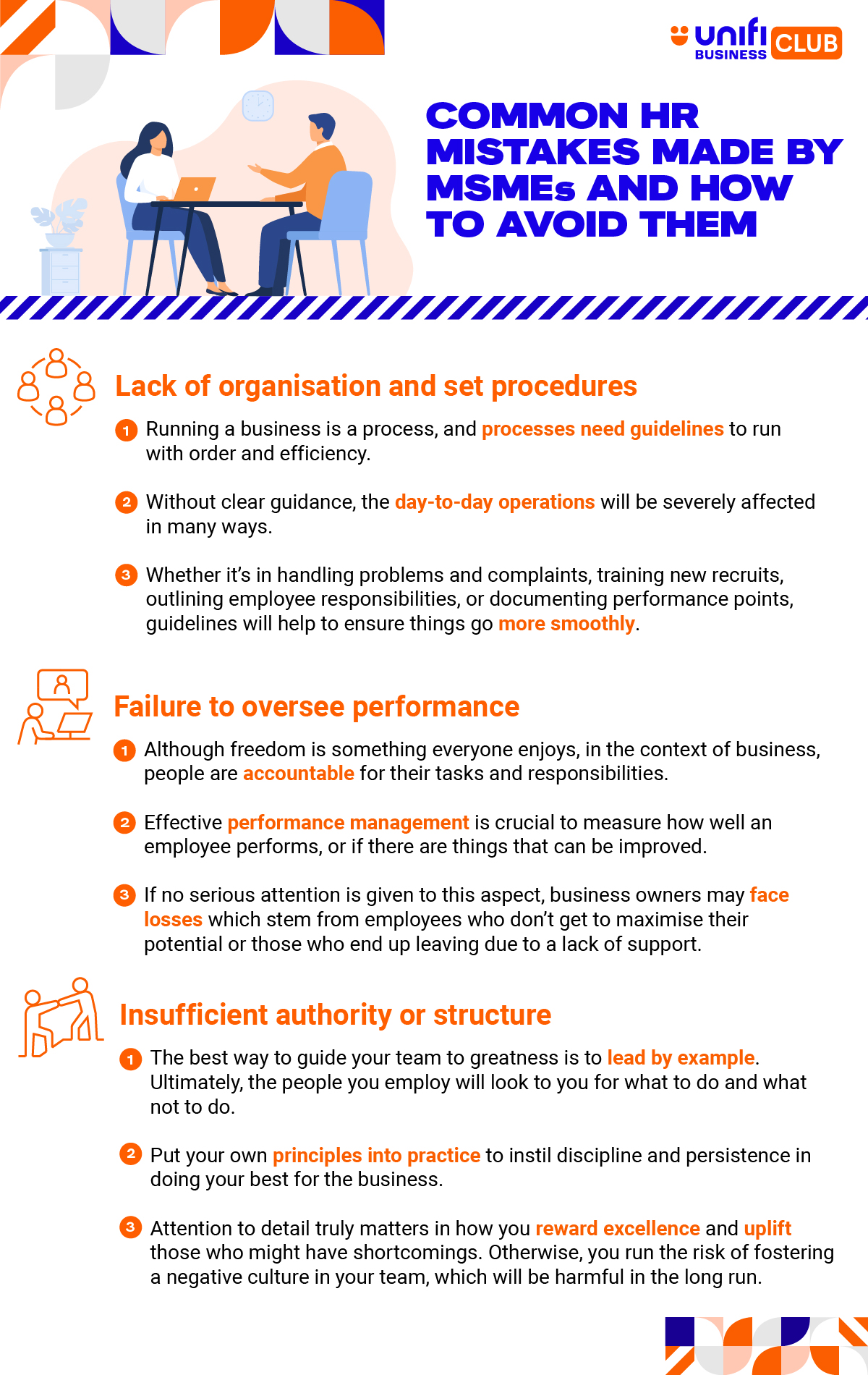 Be sure to check out our Solutions page. There are plenty of crucial resources to help you develop your talent for a stellar sprint to success! 
Interested in more helpful content?
Just sign up to access it all: a wealth of exclusive business insights, events you can attend and so much more!
Sign up now
How did you find this offering?
Want to join the conversation?
To unlock comments, log in or sign up now!
Sign up now
Dig deeper on topics that matter to you