Article
A Step-by-Step Guide to Business Events
02 Aug 2022 • 1 min read
Whether it's your first time going to entrepreneur events or you were with us from the start, here are some great tips to help you get the most out of these business happenings. We're breaking everything down into stages, so keep your eyes peeled for all the steps!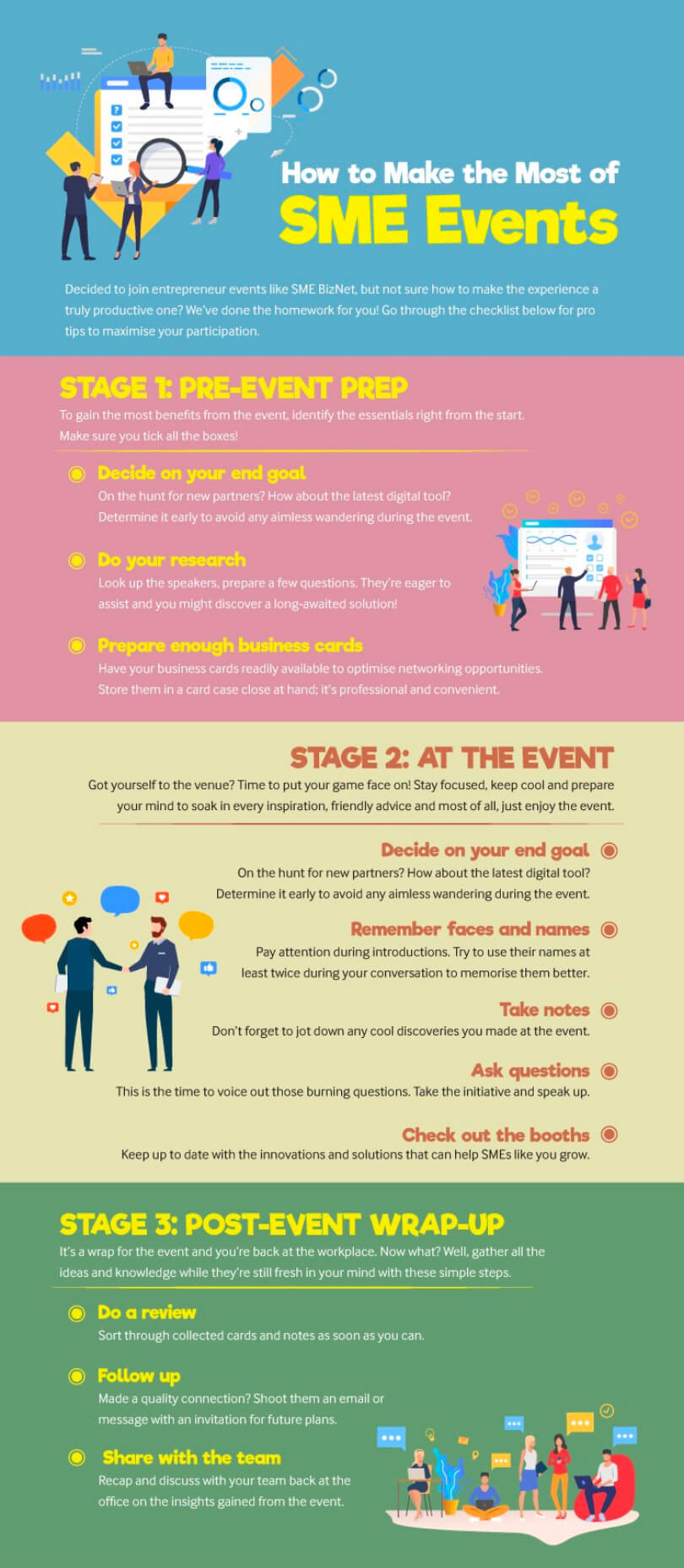 Interested in more helpful content?
Just sign up to access it all: a wealth of exclusive business insights, events you can attend and so much more!
Sign up now
Want to join the conversation?
To unlock comments, log in or sign up now!
Sign up now
Dig deeper on topics that matter to you