Article
Focused Messaging to Existing and New Customers'
02 Aug 2022 • 2 min read
"Email is not dead" Jeffri Shahul Hamid the founder of Enginemailer can attest to that. A seasoned entrepreneur and digital enthusiast who has built multiple successful ventures with a network of shareholders. His latest venture aims at helping out the backbone of our nation's economy the   Small-Medium Enterprises  (SMEs) Enginemailer aims to help these SMEs reach out to existing and new customers in the most succinct way possible.
 
Enginemailer has partnered up with MDEC to help digitalise local SMEs through email marketing.

Enginemailer is currently offering free consultations to SMEs looking to apply for the grant through their services, which cover working out communications plans, staff training and continuous support beyond the 12-month grant period. Companies engaging Enginemailer's services will be equipped with tools to bring their brand messaging into customers' inboxes through efficient email campaigns.

 uBC members enjoy free sign-up with unlimited subscribers and can send up to 10,000 emails a month, free of charge, for life with a 500 email limit per day.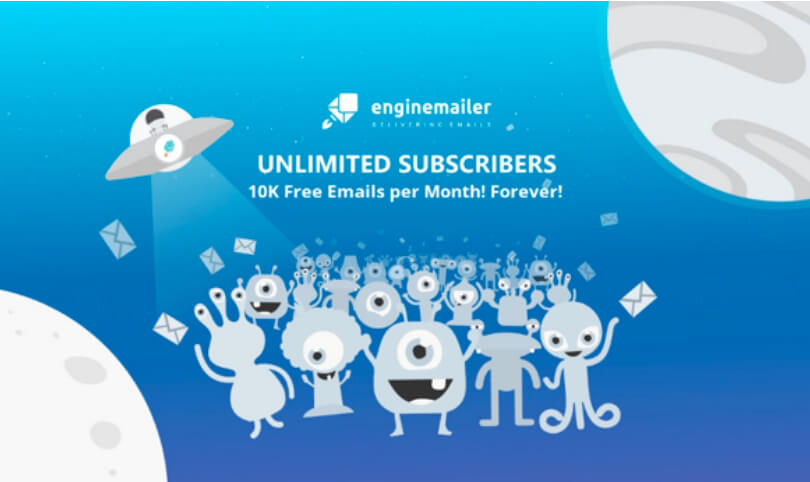 While companies are turning to social media for their messaging, email marketing remains important to small businesses looking to effectively reach out to their customers without having to compete with the sizable budgets that large corporations can afford to spend. Services offered by companies such as Enginemailer play an important role for smaller competitors looking to secure the best ROIs with email marketing.

According to Jeffri "MCO accelerated digital transformation, especially with the SME's and the first step for most SME's take is to reach out to their customers via email. When you have a large customer base our service becomes very beneficial, it is also important to remember that email is a very effective tool to reach out to new customers too, the important thing is how you narrate your messaging".
 
 
His advice to SME's on engaging customer's via email is "You need to make your offers more attractive at the subject line, ensure the message is simple, personalised with a call to action".

SME's also need to embrace digitization with an open mind, the marketing process needs to be integrated as much as possible to ensure seamless and consistent buy-in.  Planning for an end-to-end process would be key, "email comes in at a targeted stage, all in all, my advice to the SME's is to give it a try, and leverage on us to expand, you have nothing to lose and everything to gain".

With over 3,000 subscribers from around the world, Enginemailer offers database management, email marketing and transactional email services. Its unified features deliver better customer engagement across the entire email marketing and automation spectrum- combining simple yet powerful drag-and-drop interfaces, advanced data analytics and a complete set of integrations APIs.  Their flexible subscription plans are ideal for individuals, small and medium businesses and corporations looking to better connect with their customers.
The Springboard To The Digital World; TM Info-Media

The digital space can be quite daunting at times, but understanding the appropriate medium is always essential. At TM Info-Media they help businesses promote their products efficiently. With a stable of digital tools and resources that can kick start businesses' online aspirations, they can also connect with customers and reach out to more potential customers nationwide.

Headed up Sean Koh a  talented leader attuned to the fast ever-changing needs of the business, who in the past ten years has built a strong record of contribution in marketing, advertising, promotion, loyalty, CRM, product and brand management.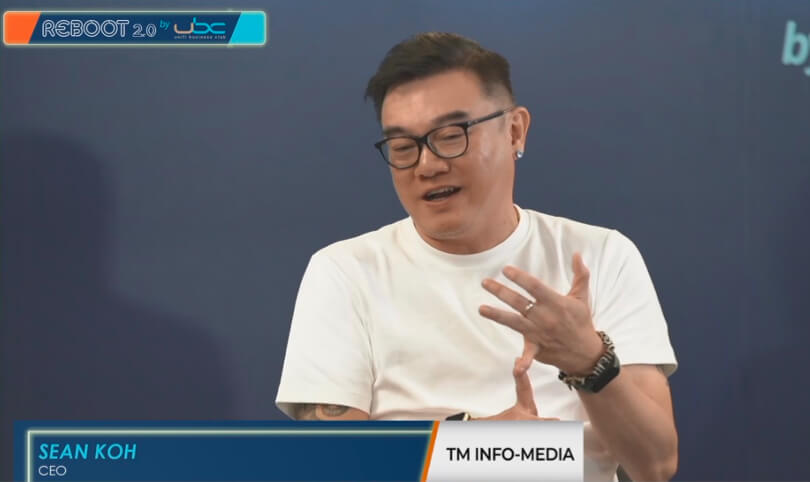 According to Sean, a lot of SMEs out there are online savvy and some are not, they need to know which social media or digital platform is relevant to them, hence it is important to choose the appropriate digital platform that will support your business.

"What your end goal looks like needs to be clear, then it will be easier for us to identify the right mix of social media and digital marketing you need. Many people ask us what's the difference. Fundamentally digital marketing leverages on geotagged search marketing which results in quality leads to you while social media is relevant content to your target market"
 
Sean's  advice to SME's who want to go digital is to give it a shot, "Jangan takut, you have to try and move forward, our team will provide you with a bespoke approach than supports your business need by leveraging on the team's experience, database namely from Yellow Pages and many other resources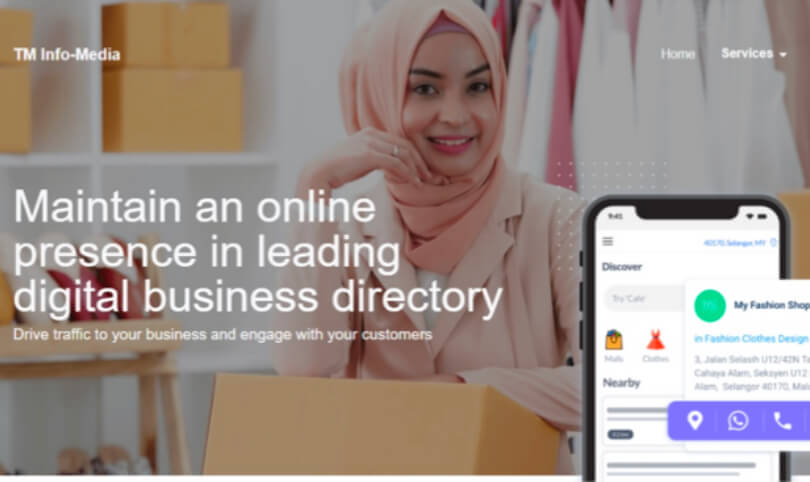 TM Info-Media aims to help businesses connect to wider consumers in Malaysia through their digital business directory, Google search engine marketing and optimisation services, website builder called instaweb, advertising solutions through Facebook, WiFi hotspots nationwide and TM digital screens. All this and much more are available for uBC members at an enticing 20% discount. 
Interested in more helpful content?
Just sign up to access it all: a wealth of exclusive business insights, events you can attend and so much more!
Sign up now
Want to join the conversation?
To unlock comments, log in or sign up now!
Sign up now
Dig deeper on topics that matter to you