Article
[INFOGRAPHIC] How to Set Your Business Goals for 2023
01 Jan 2023 • 2 min read
Get ready for a brand new year with this checklist. It'll aid you in charting the next milestones and direction for your business.
It's time to look at the new targets your business can reach for 2023! Here are some tips on establishing your annual objectives and how to meet them. 
With your goals and expectations set across the board, you'll be well on your way to achieving your company goals! Here's to a bustling, prosperous 2023!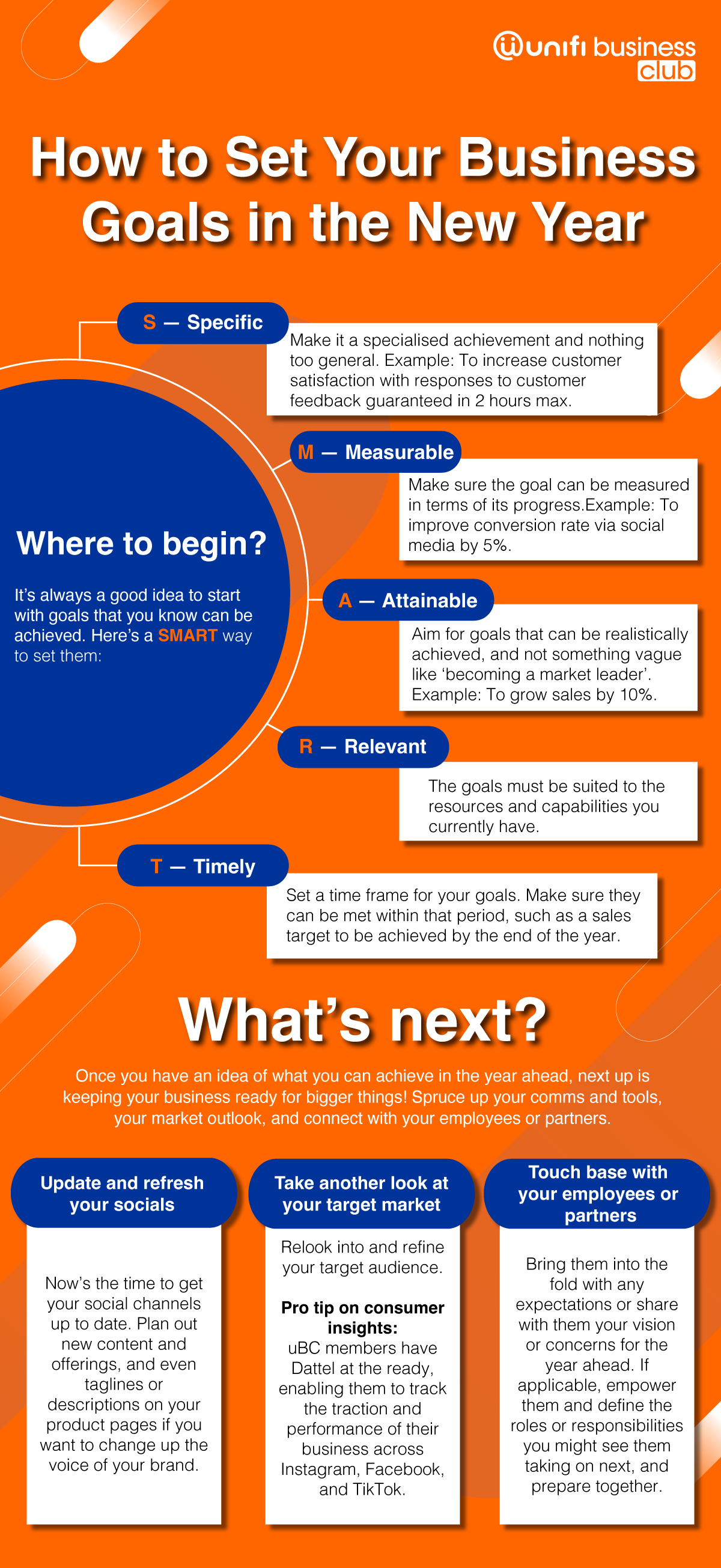 Visit our Solutions page for exclusive offerings that can help you make 2023 a great year for your business. Happy New Year! 
Interested in more helpful content?
Just sign up to access it all: a wealth of exclusive business insights, events you can attend and so much more!
Sign up now
Want to join the conversation?
To unlock comments, log in or sign up now!
Sign up now
Dig deeper on topics that matter to you