Article
Tips For Choosing The Right Digital Solutions For Your SME
02 Aug 2022 • 1 min read
Digital is the future of business. However, if you have tried taking your business online, you understand that going digital is not and has not been an easy process for many SMEs in Malaysia.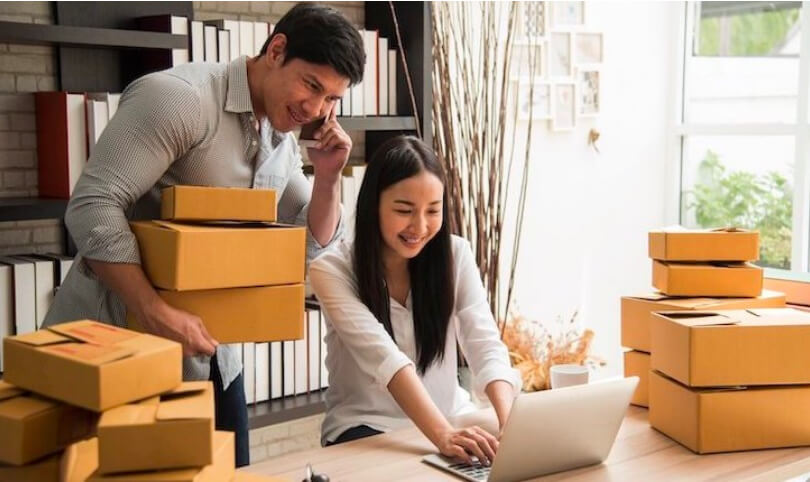 Even many of those that managed to go digital are not reaping the many benefits that digital solutions can provide. To do so, it is important to understand and adopt the right kind of digital solutions to experience the advantages.

But how do I know what the right digital solution is?

This is the million ringgit question. And truthfully, there is no one simple digital solution that is right for every business and industry.

For instance, your SME in the fashion industry may require a completely different digital approach and solution to another SME that manufactures electronic components. So how do you know which is which?

Know your business

You first need to understand what your business stands for, your business goals and how digital solutions can help you achieve them. Not sure how or which digital solutions can help?

Get help from the experts

This sounds simple enough but you will need to find an expert with enough experience working with SMEs of different sizes from various industries in Malaysia. Yes, geographical location is important too.

Have a budget

There are free digital solutions available for your SME but many of them have limitations. As your business grows, you will need a solution that caters to your customers accordingly. Create a budget and look for a digital solution provider that offers a flexible and affordable cost structure.

Multiple solutions package

In the current global digital landscape, it is important to be able to tap into various aspects of your brand's digital experience. For instance, manage and monitor an SME app that you can promote on a different digital channel like Facebook or Instagram.

Support and training

Unless you are already a digital expert, it's likely that you will need some time to get used to how it all works. You should look for a provider that offers you full support when needed, as well as a training process so that you can also manage the system independently as and when required.

This sounds great. Where should I start?

If you reached this point, chances are you are ready to get a digital solutions provider that can help you optimise your business to be a digital-first one. Or maybe you still have not decided whether you really want or can afford one.

We will make this decision easier for you. Go through the following list and answer if you want to achieve any of the following benefits:
 Increase your business presence in the market?

 Engage more with customers to create personal relationships and build loyalty?

 Use analytics to see exactly how your business is performing?

 Gain all the benefits of e-commerce?

 Get free business support and training?

 Launch your own online and social media promotions and campaigns?
If you answered yes to any or all of those questions, how would you feel about being able to achieve them for as low as RM1.60/day — the price of a roti canai or a cup of teh tarik — with the recently unveiled Unifi Digital Marketing Solutions?

Wow, really?! What do I get?

Well, the price-friendly unifi Digital Marketing Solutions is an integrated digital platform aimed at empowering SMEs in Malaysia to grow, promote and manage their business online.

You get to enjoy all the benefits highlighted earlier, available in various packages to suit different business needs. It also offers free consultation to help you better understand the best solution for your SME.

Ready to begin? It's easy. Just sign up or get in touch with the Digital Marketing Solutions team to begin your journey. Seize the opportunity and start boosting your business growth online!
Interested in more helpful content?
Just sign up to access it all: a wealth of exclusive business insights, events you can attend and so much more!
Sign up now
Want to join the conversation?
To unlock comments, log in or sign up now!
Sign up now
Dig deeper on topics that matter to you