Article
Are Videos More Effective Than Written Content?
09 Mar 2023 • 4 min read
Video vs the written word: which type of content marketing is best for your business? Read on to find out!
Quick overview: 
Written material or video content, when used at the appropriate moment, at the right platform, and for the right reasons, can help you win big.
While videos have become more affordable to produce and distribute, most businesses still prefer to develop written content. 
Content marketing is a powerful tool to influence prospects, boost revenue, and connect with consumers. The more content you have, the more you can provide your customers with the opportunity to learn more about your business and what you are offering before, during, and after the transaction. 
Video content is more engaging and effective in conveying emotions and experiences, making it ideal for brand recognition, product demos, and the promotion of lifestyle products. 
Written content, on the other hand, is superior for delivering information, telling stories, and building trust, particularly for more sophisticated or technical products. It also has the advantage of being simple to distribute and access. 
The effectiveness of video vs written content in marketing depends on:
Target audience  

Content objective
Video vs written content comparison
| | | | | |
| --- | --- | --- | --- | --- |
| Content | Target market | Cost | Attention span | Bonus point |
| Video | Younger audiences in the 18-30 age group prefer videos | The cost of video production is higher than that of written content. Videos must be executed with decent quality and an interesting point of view to gain high traction. | Video help viewers retain 95% more information than reading. But a video that is too long can become distracting. 20% of viewers will quit a video clip within the first 10 seconds to avoid consuming too much mobile data or bandwidth. | A video can go viral, which in turn generates a massive following and an instant boost to your business or products. |
| Written | Older demographics read more as they prefer straightforward information and are less into digital devices and social media trends. | Written media is a low-cost strategy to increase interest in your company. It's easily edited, can be translated into many languages, and can be reused and produced as frequently as you need it.  | Written content allows you to assess its level of appeal quickly and decide whether to read it now or later. Significant topics are frequently bolded, so you can easily skim through the content and notice the major points. | Search engine optimisation (SEO) still relies on keywords. Even the most advanced search engine bots cannot read videos without an accompanying keyword or caption in order to appear in search engine results. |
Conclusion 
So, is video content better than written content? There's no final answer to this question.
In general, both video and written content have their strengths and weaknesses. The best approach will depend on the specific needs and goals of the marketing campaign.
It's often beneficial to use a combination of both to reach a wider audience and to achieve your marketing objectives. 
Want to amplify your marketing efforts? Grow your business presence and promote your products online via Digital Marketing Solutions! And don't miss the latest guides and exclusive solutions from Unifi Business Club (UBC). 
Interested in more helpful content?
Just sign up to access it all: a wealth of exclusive business insights, events you can attend and so much more!
Sign up now
Related solutions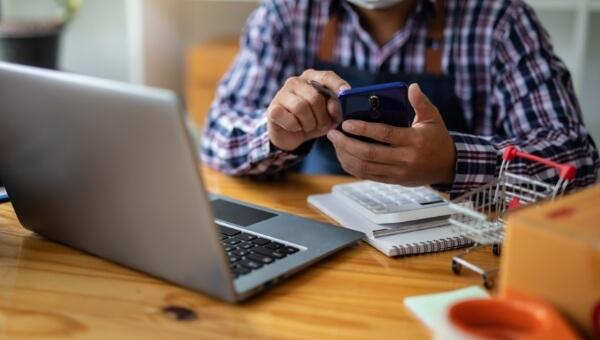 Advertise your SME On A Free Platform
Dattel
Target Customers On Every Kind of Media
Access to consumer analytics that span across 10 verticals
Social media audience connect across TikTok, Facebook & Instagram
Track conversion performance against industry benchmarks
REV ads manager
Smart Narrative function which guides the user throughout the platform
Multi-dimensional data workspace​
How did you find this offering?
Want to join the conversation?
To unlock comments, log in or sign up now!
Sign up now
Dig deeper on topics that matter to you