Article
What Live Streaming Can Do for Your Business
24 Aug 2023 • 3 min read
Learn why your brand should invest in live streaming in this digital-first world.
Live streaming isn't a foreign concept that has emerged only recently. In fact, it's commonly used for sports and news coverage. The finals of major sporting events or tournaments, for example, are broadcast live from one side of the planet to countless others at different time zones worldwide. Major social networks and e-commerce platforms have not only adopted this format, but there has also been an increase in viewership, participation and even demand for collaborations that include live streaming.  
The rise of live streaming 
If there was one service on social media and e-commerce platforms that greatly benefited from the pandemic, it would be live streaming. It was already a big part of Asia prior to COVID-19, but those numbers have significantly rose due to the fact that humans lacked interaction as a result of mass isolation and quarantine. Shopee recorded a 99% growth during the year 2020 whereas Wunderman Thompson finds 28% of consumers are more likely to buy through social media as a result of live streaming. 
Based on the numbers alone, we can come to the conclusion that businesses with products to sell would benefit greatly from live streaming as a way to showcase and sell. After all, the live streaming market is estimated to be worth US$35 billion by 2024. However, do the returns justify utilising the live streaming format? Would hiring someone to sell this way boost sales and profit? 
Keep reading to find out how live streaming is a worthy investment.  
1. Building brand reputation and loyalty 
According to MCH Global, having a human touch is essential for businesses as it communicates the idea that a company is "working harder, and acting authentically" which helps the consumers form a bond or connection. The struggle to appeal to the younger generation while satisfying the need for human interaction can simply be addressed by having a host's personality shine through.  
That's one of the reasons why you would often find influencers taking on live hosting roles for brand pages in occasional sponsored features. In these instances, the influencers can present a familiar face as a stand-in for the brand, and act as a personification of the brand through their voice and attitude. This makes it easier for audiences to connect to the brand, when the brand is shown to be more human and relatable.  
2. Ease and convenience 
Customers who are unable to be physically present or who are interested in your products and services but have their doubts about purchasing can attend the "event" by simply logging in online. Moreover, you are able to reach anyone in the world remotely, which opens the door to a wider audience, reach and even target market. The setup for a live stream is simple, contrary to popular belief. All you need is a mobile phone, a streaming app, a pair of earphones with a microphone, and you are good to go.  
3. Increase conversion 
Utilising live streams as a strategy has been reported by companies to see conversion rates of up to 30%, which is 10 times higher than the average e-commerce conversion rates. The fact that viewers are able to ask questions, receive responses and even respond in real-time helps them in their decision-making and allows them to seal the deal sooner. 
Live streaming is a format that can help you stand out among other brands and connect with your audience. Your brand can communicate its ability to adapt by being technologically savvy and quick to adopt innovative and up-to-date solutions. Meet the diverse needs of your consumers and access a broader viewer base when you choose to live stream. 
Still figuring out how to reach your audiences where and when it counts? With Digital Marketing Solution, you don't have to sort it out alone. Enjoy marketing freedom and leverage the expertise of Unifi Business marketing specialists with packages that are crafted to suit your business needs!
Interested in more helpful content?
Just sign up to access it all: a wealth of exclusive business insights, events you can attend and so much more!
Sign up now
Related solutions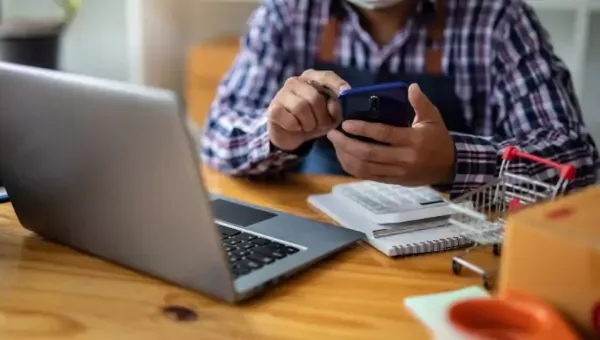 Advertise your SME On A Free Platform
Dattel
Target Customers on Every Kind of Media
Access to consumer analytics that span across 10 verticals
Social media audience connects across TikTok, Facebook, and Instagram
Track conversion performance against industry benchmarks
REV ads manager
Smart Narrative function which guides the user throughout the platform
Multi-dimensional data workspace​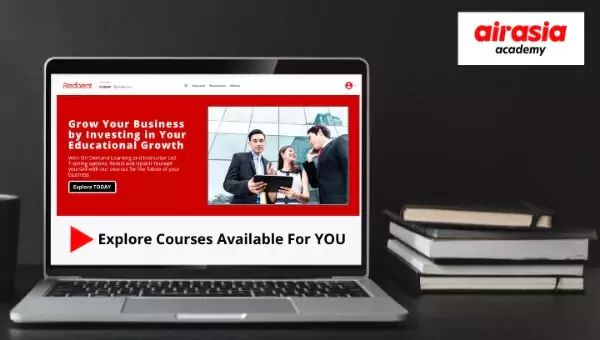 Discover on-demand learning and…
AirAsia Academy
Invest In Your Business Via Educational…
Reskill and upskill opportunities
Gain in-demand skills that keep up with trends
Learning courses and topically relevant content 
High quality courses curated by acclaimed universities and expert educators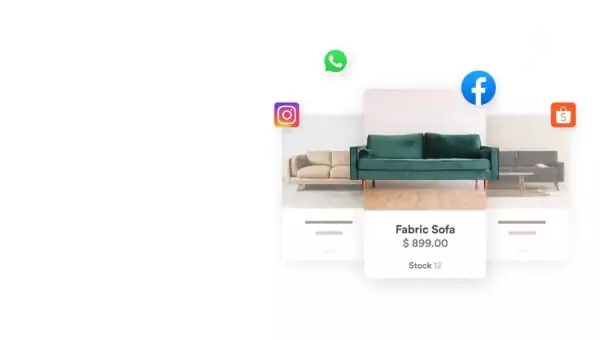 Every uBC member can enjoy 50% OFF on…
EasyStore
Manage Your Ecommerce Across Multiple…
​Sell across multiple sales channels including social media, SEO, EDMs and more
Manage all your operations from one single place
Boost sales with productivity tools
Business analytics to streamline operations 
Want to join the conversation?
To unlock comments, log in or sign up now!
Sign up now
Dig deeper on topics that matter to you