Article
Does Customer Loyalty Still Exist in Today's Era?
14 Aug 2022 • 4 min Read
If you ask people this question, you are likely to get a lot of heated responses. Never mind that people generally pick a cell phone manufacturer and stick with it for years out of the need for seamless transitions.
But most people will tell you unequivocally that customer loyalty is dead. They may not be entirely wrong — customer loyalty as your parents and grandparents were used to it might actually be dead.
Historically, there were some specific reasons for customer loyalty and certainly, many of those reasons don't apply today, but brand loyalty may have just shifted to adapt to the times.
The following provides an insight of customer loyalty from two key industry sectors in Malaysia; e-wallet and oil and gas. These perspectives will show you how to shift your efforts to maintain relevancy in relation to customer loyalty.

PETRONAS – Engage and appreciate customer uniqueness 
Customer loyalty has evolved from what it was before to what it is now. They are more sophisticated and emotive in nature. We can say that connection is the key. It's about personalisation and understanding your customer needs and how your products and services can meet their needs.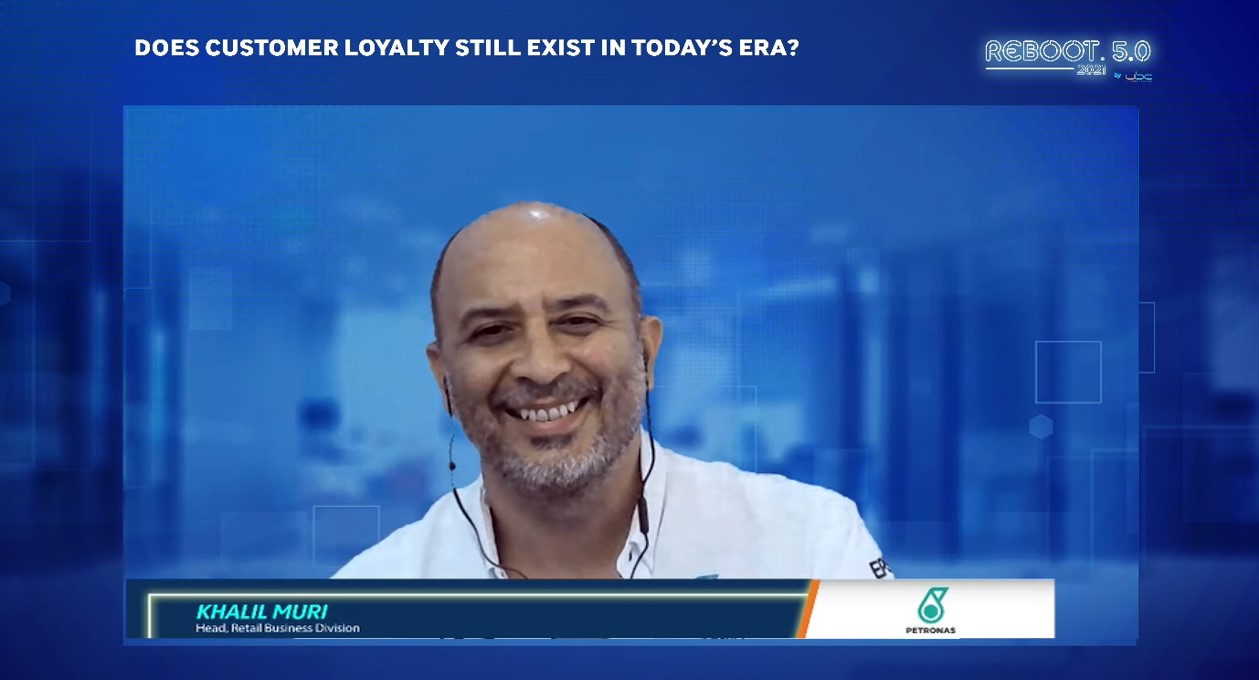 According to Khalil Muri, Head Retail Business, PETRONAS, "You need to understand your products and services well and how best to relate it to your customers needs, how do we make it convenient and seamless when one is faced with purchasing fuel, which many consider a grudge purchase. In addition, you need to showcase that PETRONAS prioritises their customer's wellbeing above anything else, this was the main driver during the pandemic, through digital they could ensure safety, convenience and added value all in one fell swoop." 
PETRONAS introduced Setel, an innovative solution app to enhance customer experiences. Khalil Muri explained that "The Setel app was a stroke of digitisation that took the card element out of the equation ensuring safety but in addition to being a contactless e-wallet tool. Setel integrated the loyalty function of the Mesra Card fostering convenience by alleviating the need to que up at the counter or swiping at the petrol pump. One app that does it all." 
"We knew a lot of people were affected by the pandemic so PETRONAS Dagangan Berhad (PDB) rolled out its Love Local campaign to encourage Malaysians to stimulate domestic consumption. Apart from creating awareness on the quality offerings of different local brands, the campaign also aims to instil pride among Malaysians with the country's pool of talents and to empower them to be part of the Malaysian economic recovery journey.
The campaign was also in line with PDB's small and medium enterprises (SMEs) programme, which has been established for over 25 years to support local entrepreneurs' business. So, these are just one of the ways we build customer loyalty by matching the right products to the right customers in the most convenient way possible and the same time doing some good."
In addition to providing the customer with what they need, it is important to listen to what they have to say. Customer feedback is imperative and thus, must be acknowledged and addressed as this is a key basis for customer loyalty. 
"Social Media cuts both ways, balance is key, take the time to hear their feedback and address their concerns" said Khalil Muri.
In a nutshell, PETRONAS fundamentals are clear; listen, adapt and continually reinvent to stay relevant to the customer, this will ensure loyalty out of choice and not out of necessity. 

TNG Digital – Our Customer Loyalty is Not Dead!
TNG Digital Sdn. Bhd. not many known is a joint venture between Touch 'n Go Sdn. Bhd. and Ant Financial. With their powers combined as the No. 1 player in micropayments in Malaysia and AliPay's technology, TNG Digital aims to combine innovative solutions with cutting-edge technology to revolutionise e-payments and enhance urban mobility. Touch 'n Go eWallet by TNG Digital, is taking everyone into the future where cash is merely an option.
TNG Digital firmly believes that loyalty is not dead, loyalty is about getting your fundamentals right, by having the right product and ensuring it's consistent every time all of the time. When a customer considers a product or service, their first consideration is the item itself. They will then look at who gives them the best customer experience from cost, service and support. So, if you get your fundamentals right, the customer's will keep coming back to you. This is an ideal that is the basis of how TNG Digital have formulated their direction.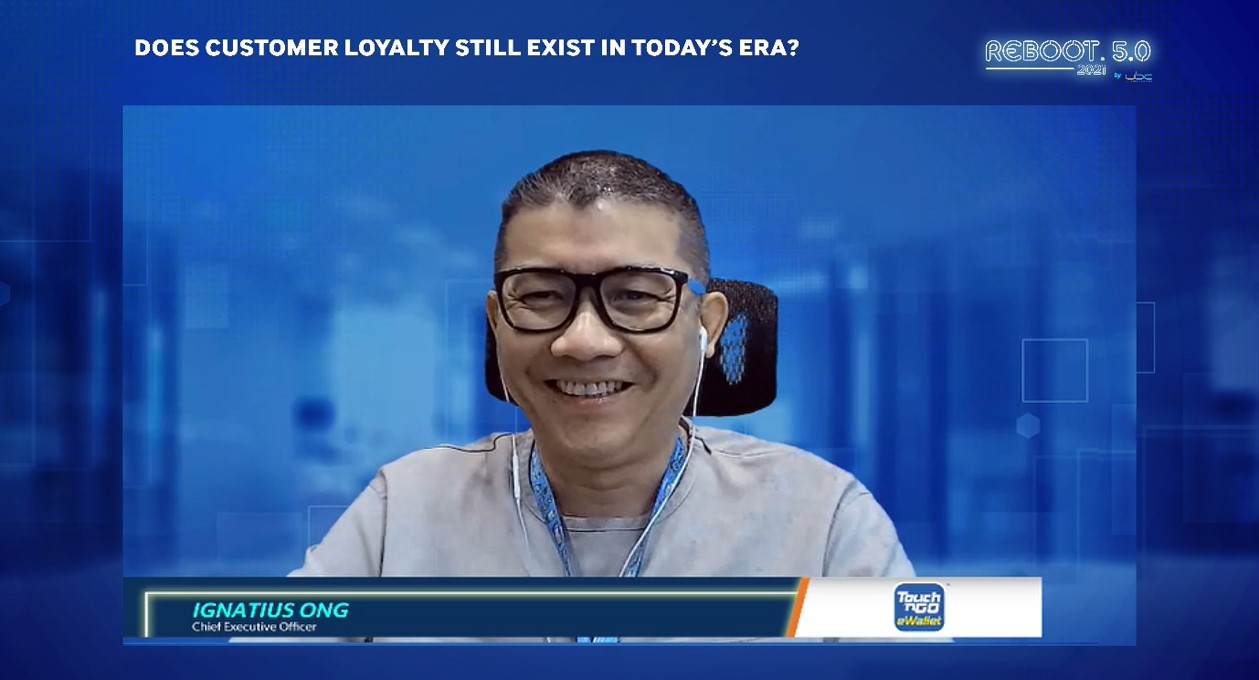 According to Ignatius Ong, CEO of TNG Digital Sdn Bhd, "The challenge has always been cash and not other e-wallet providers as what many others would think, so we are quite unique in that sense. How do you shift the loyalty from cold hard cash to an e-wallet? Initially changing the mindset was quite challenging but e-wallets are a norm for the consumer, then the challenge came about with the retailers. How do we convince the 'kedai runcit', 'ho fan mee shops' that this is the way forward?"
"The pandemic brought about an unprecedented opportunity for people to go cashless to minimise contact and the potential spread, hence we took advantage of the situation and assisted those in need by helping them set up their merchant e-wallet accounts and also providing them with the tools such as the QR code to scan and also tutorials on how to monitor sales. In adversity there is opportunity and together we helped each other grow the uptake and utilisation of the e-wallet." 
To address the current needs, it's imperative to maintain or build on customer loyalty by looking at ways that you can provide them with more services and opportunities to get the best value in a simple and convenient manner. So in addition to providing reward programs, give them rewards that they need by engaging with them and customising said rewards so that they stick with you.   
TNG Digital is currently exploring some cool stuff that will address the direct and indirect needs of the consumers in the financial space to not only beat its main competitor but also boost customer loyalty to the next level. 
"This will accelerate growth at TNG Digital as it moves to maintain and solidify its position as the No.1 e-wallet player in the country, directly supporting the nation's cashless agenda." 
Providing the best product or service is crucial to stay relevant in these competitive times. In addition, the better we understand our customers, the better we can create a customer experience for each individual and the more likely we are to drive customer loyalty.
A clear understanding of consumer behaviour, being able to deliver that personalised approach, is very noticeable when it does not happen well.

Gone are the days of being able to sell everything to everyone. Competing simply on products is not enough. We need to think about what value exchange can we provide to our customers to foster loyalty. We have got to understand who the target audience is for a particular product and brand. Make sure that the product or service and marketing meets the customer's expectations.
Interested in more helpful content?
Just sign up to access it all: a wealth of exclusive business insights, events you can attend and so much more!
Sign up now
How did you find this offering?
Want to join the conversation?
To unlock comments, log in or sign up now!
Sign up now
Dig deeper on topics that matter to you