Article
Three Foundation of Online Business
25 Jul 2022 • 4 min read
Selling online are the new norms in the COVID-19 pandemic. All the sudden, everybody wants to sell their product online.
 
We have been approached recently by one business owner who have done business successfully using a typical distributor-reseller model, and due to the COVID19, his business was put on a sudden halt. He was not able to move his products, and his full inventory was stuck in his warehouse, and more stocks are already on their way.
 
So, he asked us, what would be the critical aspects to become a successful online seller? From readings and observations, there are three important pillars that are equally important for online sellers. They are Social Media, Advertisement, and Sales Processing central to a database. The database is collected, updated and used in all three pillars. Any flaw on one of the pillars will certainly impact on the whole business.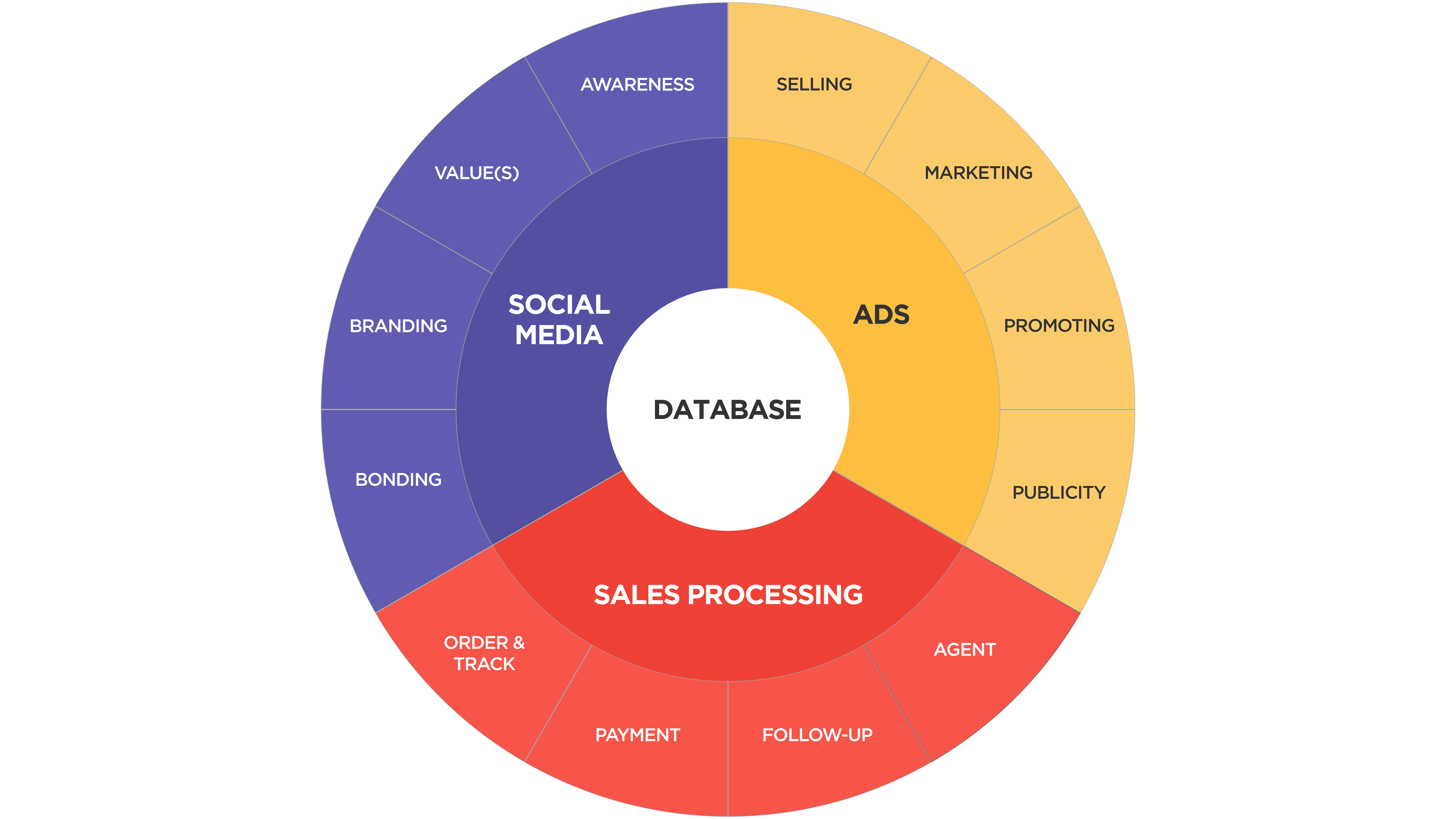 Social Media
One of the important pillars for online sellers is to be present in Social Media (SocMed). Coming across on any new product or service, the new generations of prospects will be checking out their SocMed quickly (i.e. Facebook, Instagram, Youtube and recently TikTok). If the product or business is not found in SocMedia, they would immediately mark the product as a scam, untrustworthy or something similar. They want to know what other people have to say about the product (or service), how many likes, and how good are the testimonies and user experience, what are their comments, and reviews etc. Through SocMed, online sellers would be able to create an awareness that they exist and develop their branding. Online sellers also share their values and day-to-day updates that can either be associated with the products or just to market and brand themselves, or the product or service. In addition, online seller enhances bonding with their customers with live session, giveaway, likes and shares.
 
Advertisement 
Through advertisement, online sellers are able to reach their target market. For example, by doing Facebook Ads, online sellers could set a target audience based on locality, age range, gender, etc. Online sellers will use ads as a medium of publicity for their products or services. Eye-catching and addictive ads are short videos with upbeat music, some we cannot avoid to ignore and is in our head at some point of time. Static advertisement currently has low appeal, and normally would be skipped. With ads, product or service is marketed. Promotion during festive seasons or special occasion such as Hari Raya, Merdeka Day, or Hari Gawai, also give some impact. Ads are also associated with sale. We have been informed by one business owner who spend RM300K on FB Ads to generate over RM1,000,000 sales.
 
Sales Processing
Sales processing is an important part where details of the customer as well as the payment are captured. There are a number of business models being adopted by online sellers. Some use direct selling, some use dropships, and others use agents. In the beginning, most online sellers will use the well-known messaging platforms such as WhatsApp, Telegram, FB Messenger etc. to close sales.
 
When the number of orders is small, say 10-20 orders per day, it can be managed easily. Order is received with particulars of buyers – their name, address, phone number, and email. Payment, which is normally done by bank transfer will be verified. Then, the order is packed and an AWB (Air Way Bill - the delivery tracking form) will be prepared. Finally, when ready, the package is passed to couriers for delivery. Subsequently, online sellers will update the inventory or stock, and update the customer list (for record and possible future use). Down the road, a customer or agent might enquire about the package tracking number, or asked for the availability of the product, or change the items ordered. 

 
As the number of orders grows, online sellers will employ additional manpower to manage the sales processing. When reaching a point of sale, online sellers will look into some automation in order to systematically manage the inventory update, the delivery process, the customer's and sale agents' records. At this juncture, the online sellers could already be using Excel sheets – when downloading or uploading delivery records to courier services. The issues are much more apparent for those who are engaging in Dropship or Agent-HQ model of business. A number of businesses said that their business growth is slowed down due to the issues in managing the sales agents (orders, stock update synchronizations, updates etc.)
 
Another approach is hiring or finding a freelancer to develop a customized computer system application, and/or subscribing to available system applications that could ease the management of sales processing.  Several options are available for online sellers to consider. An example is BizApp, an integrated system application with an approach to ease sales processing as well as provide a comprehensive HQ-Agent system.
 
A system application that helps automation of some processes eases online sellers to manage their businesses. Better management allows for proper database records and strategic business actions. We received feedback on time and cost reduction as well as an increase in productivity within business management. Several businesses grew in sales and others expand their business model. Such growth is seen in businesses utilizing these three foundations: social media, advertisement and sales processing. We recommend online sellers have a look at where their business stands in these three foundations. 
This article was contributed by Bizapp
Interested in more helpful content?
Just sign up to access it all: a wealth of exclusive business insights, events you can attend and so much more!
Sign up now
Related solutions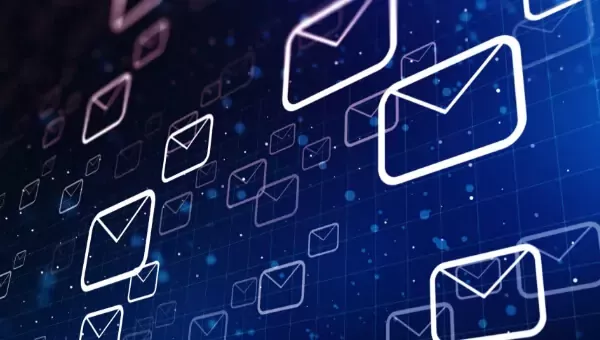 Unlock 10,000 FREE emails every month…
Enginemailer
Enjoy A Holistic Email Marketing…
​Clean-up and build more contacts
Design engaging campaigns
Send precise emails that are specifically targeted for the user
Monitor and optimise campaigns
Want to join the conversation?
To unlock comments, log in or sign up now!
Sign up now
Dig deeper on topics that matter to you