Article
[INFOGRAFIK] Pembayaran Tanpa Tunai Lebih Cepat dan Mudah 
05 Jan 2023 • 2 min read
Dah tak perlu pegang duit banyak-banyak…  
Zaman sekarang, kebanyakan pengguna mengamalkan gaya hidup tanpa tunai. Pergi mana-mana pun tak payah bawa beg besar-besar untuk letak duit kerana transaksi tanpa sentuh dan dompet elektronik jadi pilihan ramai. Jadi, sebagai usahawan, apa kemudahan yang anda boleh tawarkan kepada pelanggan? 
Keliru nak pilih kaedah mana yang sesuai untuk perniagaan anda? Jom tengok antara mod pembayaran digital yang terbaik!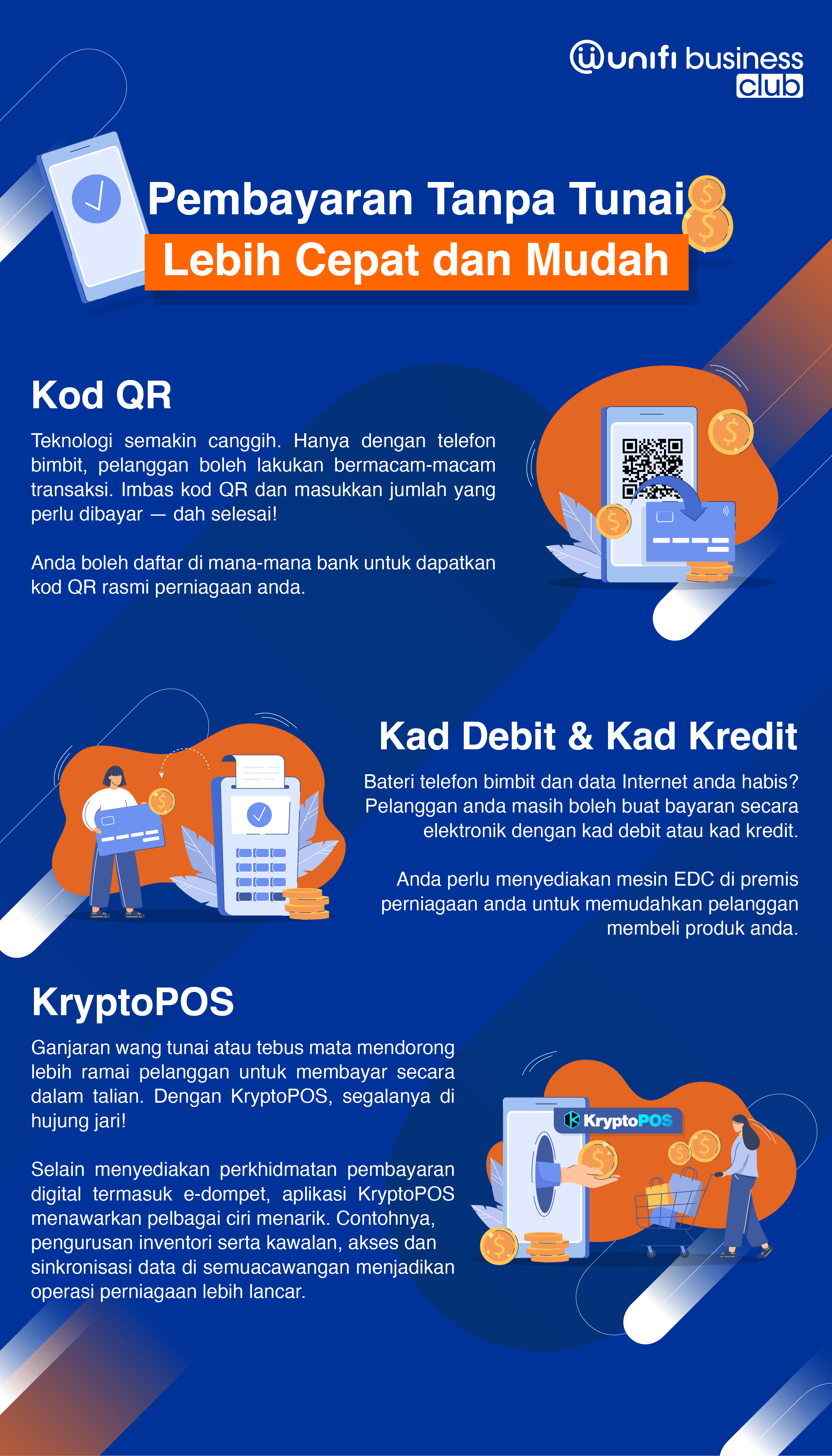 Rebut tawaran eksklusif KryptoPOS untuk ahli unifi Business Club (uBC)! 
Nak tau banyak lagi penyelesaian perniagaan yang efektif dan efisien? Layari laman Solusi kami sekarang. 
Interested in more helpful content?
Just sign up to access it all: a wealth of exclusive business insights, events you can attend and so much more!
Sign up now
How did you find this offering?
Want to join the conversation?
To unlock comments, log in or sign up now!
Sign up now
Dig deeper on topics that matter to you