Article
What Is Digital Marketing? 5 Reasons Why It Is Vital For SMEs
31 Jul 2022 • 2 min read
So, as part of your New Year's resolution for your business, you set up your business website and are now sitting back and waiting. What happens next? Well, you need to market your brand — including your website and what is on it — to your customers!
What is this digital marketing thing you speak of?

We have written about branding before and the benefits to your business, and how branding is different from marketing. Many people use the phrases digital marketing and social media marketing to mean the same thing. Technically, they are not.

This is because digital marketing involves marketing activities that use digital tactics on the Internet and/or electronic devices. These include social media marketing, search engine marketing, content marketing, email marketing, and website marketing to attract and motivate customers.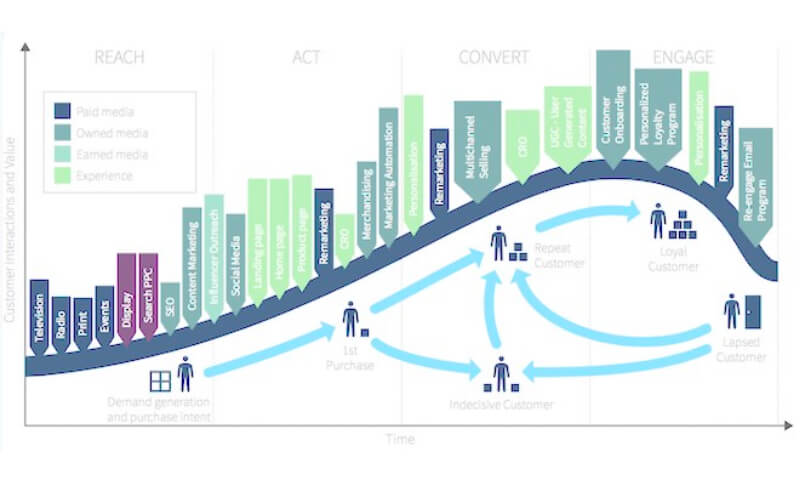 Not only online

Digital marketing is about electronic devices under which billboards and Out-of-Home (OOH) marketing activities fall. These have gone from the static canvas in the 1830s to electronic-powered multimedia devices in recent years. And, according to Nielsen, OOH has become the most effective offline medium in driving online activity.
You too have probably noticed that the number of digital billboards on the roads around Malaysia has increased. There are even taxis and trucks driving around with digital advertising panels on them.

But this is expensive, you know

True, digital marketing can be expensive, especially OOH marketing which can run into several hundred thousand ringgits per month. So, these may not be the best solutions for SMEs that are just starting out.


A mistake many SMEs make when they want to start digital marketing is to jump into it headfirst without any consideration. We commend the excitement and enthusiasm but some thought process has to go into how you approach digital marketing. The basic questions you should ask are:
Why am I doing this and what am I trying to achieve?

Who is my target audience and where do they spend time? This helps decide the answer to the next question...

What digital marketing tactics should I use? OOH, social media, email marketing or a combination of several?

Can I do it all by myself or should I get assistance?

Okay, but what do I get from digital marketing?

These may seem like a lot of things to do for 'just digital marketing' and is the reason why it is the last thing many small businesses want to be bothered with. Well, here are five of the most important reasons why you should consider digital marketing for your business.
 
1. Your customers are online

The 2018 Global Digital Trends shows that almost 4.2 billion people are online globally. In Malaysia, we have 24.5 million Internet users. Those include your existing customers and many more who could be targeted using digital marketing.
 
2. Your competitors are online

As technology becomes more popular, more people are using the Internet for marketing and distribution. The chances that your competitors are already online using digital marketing are high and you do not want to be left behind.
 
3. Build better customer relationships

Using social media, you can have engaging conversations with your customers to get to know them better and understand what they want to help you improve your product or service.
 
4. Cost-effectiveness

Many digital marketing efforts are free or low-cost. Compared with print, radio or TV advertising, digital marketing allows you to promote your SME without the need for big marketing budgets.

5. Promote your brand and create awareness

Using digital marketing activities such as email marketing and social media marketing, you can easily improve public awareness of your brand, products and services.

If improving your business sounds interesting but you feel like you don't have the skills required, we'll share the importance of digital upskilling for your business in our next post.

In the meantime, very affordable solutions can help you set up and manage your digital marketing efforts to get you where you need to be online. Complete digital marketing resources designed for Malaysian SMEs, like Yellow Pages Malaysia, provide end-to-end solutions that you can rely on.
 
Transform your digital marketing efforts now. Talk to a Yellow Pages Digital Advisor today about what you want for your brand and you're set to go!
Interested in more helpful content?
Just sign up to access it all: a wealth of exclusive business insights, events you can attend and so much more!
Sign up now
How did you find this offering?
Want to join the conversation?
To unlock comments, log in or sign up now!
Sign up now
Dig deeper on topics that matter to you