Article
Empower Your Staff to Transform Your Business
31 Jul 2022 • 2 min read
Employees are the heartbeat of a company. They determine the realisation of the company's vision through ideas and implementation. This includes managing the ultimate paymasters — customers! Yusman Ammeran, unifi General Manager, Sales & Distribution Planning (Consumer & SME), is back to connect the dots between employee empowerment, business productivity and customer happiness.
Happy employees equal happy customers

The positive link between employee happiness and customer satisfaction has been acknowledged by notable business icons, including Virgin Group founder Richard Branson.

Unfortunately, for many SMEs with little or insufficient resources, achieving a high employee happiness score is a challenge. Resource limitations come in many forms, ranging from the number of staff to employee competencies. These obstacles further lead to job dissatisfaction issues stemming from work overload or mismatch of skill sets. Therefore, any tools that enable employees to do more with less can help drive better productivity for small businesses.

What is more, a digital-savvy workforce along with the digitisation of business processes are important elements to boost an SME's earnings. In my previous article on customer acquisition, I highlighted the interesting finding by Google and Deloitte on the level of digital engagement of SMBs in Australia. The study indicates that contribution revenue by employee is 60% higher for enterprises with a higher digital engagement or those that use more digital tools, compared to businesses with basic digital engagement.

Before we delve deeper into the tools, let's examine how SME owners and leaders can influence the adoption of technology in their company.

To disrupt or be disrupted? That is the question.

To stay competitive and ultimately survive in today's disruptive business environment, an SME's leadership must have the courage to venture beyond business as usual. The willingness of management to embrace an innovative approach of doing things serves as a catalyst for growth.

Essentially, without the right mindset of its leaders, digital adoption will not happen in any organisation. Besides ensuring that the company policy and decision-making are governed by the need to change, SME entrepreneurs or managers must have the passion and the vision to scale up using digital transformation. Moreover, they should possess the right knowledge and understanding of digital technology.

Ready to reset your mindset? Check out what the SME insider below has to say about the impact of empowering your employees.

Amiruddin Abdul Shukor, Acting CEO, Malaysian Global Innovation & Creativity Centre (MaGIC)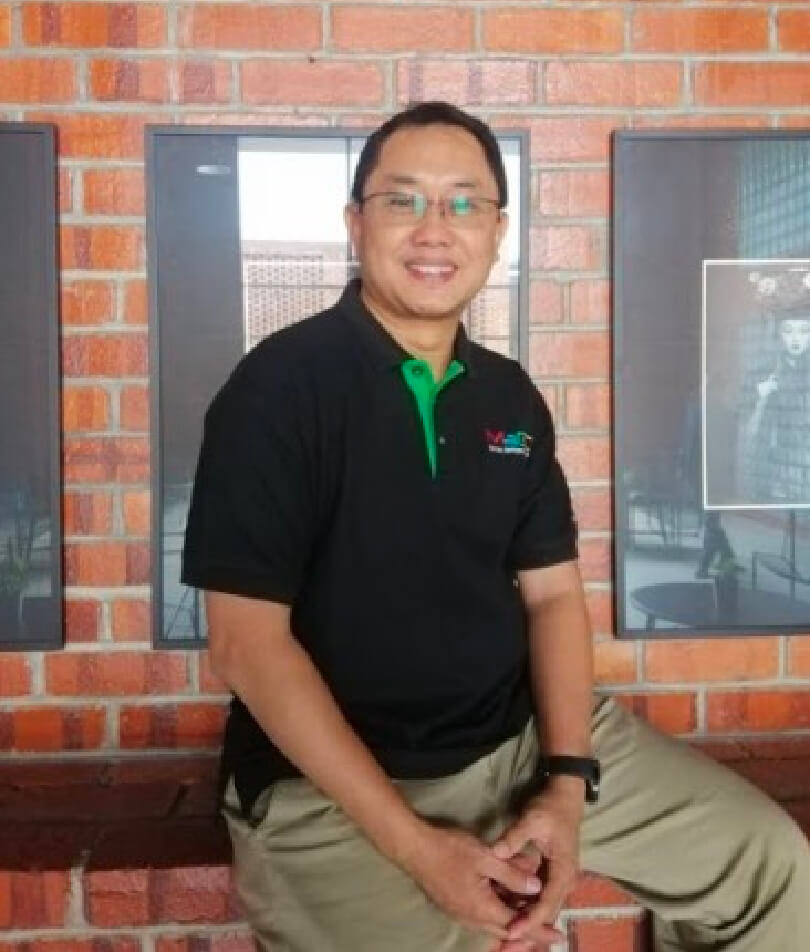 "Employee empowerment allows staff to create more opportunities, as well as provides a higher chance of innovative and creative ideas to flow. It also enables inefficient processes to be disrupted, decisions to be made with speed, and commitment to achieve common goals to happen. While empowerment may achieve its optimum effectiveness in the service sector and/or technology-based sectors, guided empowerment may be applied at any other sectors with no less benefits.

"MaGIC as the leading global innovation and creativity centre for entrepreneurs walk the talk and empower our employees and partners when it comes to business. We practise service design jam and empower staff to design their own deliverables based on agreed targeted outcome. Our resources designed their way of work and built their desired culture and values in order to achieve or deliver the desired goals and agreed outcome."
Great viewpoints, indeed! These conclude Part 1 of this article. In the second part, I will explore the employee skill gaps that need to be bridged by SMEs in Malaysia, as well as the digital tools to spark staff empowerment. Read it exclusively on SME Community.

About the author

A proud advocate for the SME industry, Yusman Ammeran has made strategy formulation and roadmap rejuvenation a strong headliner for advancing business innovation. His experience is built on his exciting career trajectory from Service Engineer to CEO of TM Info-Media to unifi Head of SME Business, and now unifi General Manager, Sales & Distribution Planning (Consumer & SME). Drawing from his years as a power player in the ICT industry, Yusman injects valuable insight into the various B2B and SME segments under his overview. His creative ideas, close collaboration with SME ecosystem partners and impactful initiatives with his team have led to awards such as the Marketing Excellence Award, SME Supporter Award, SME Malaysia TOP recognition and even one from the Malaysia Book of Records.
Interested in more helpful content?
Just sign up to access it all: a wealth of exclusive business insights, events you can attend and so much more!
Sign up now
Want to join the conversation?
To unlock comments, log in or sign up now!
Sign up now
Dig deeper on topics that matter to you