Article
Helping Small Business Protect Their Greatest Asset - Their Data
25 Jul 2022 • 3 min read
According from Bernardo Caldas, Entrepreneurs around the world face a range of challenges—from attracting and retaining talent in a tight labor market to changes in workplace norms—that make having the latest tools available on any device a competitive imperative.
Being more efficient can free you up to do what you do best—and put your focus on customers and employees. That's where the right tools and tech come in. Ensuring that you compete for talent, have the latest tools, and enable the ability to work from anywhere means you must protect your data in new ways against an increasingly threat-filled landscape.
As Windows 7 ends support on January 14, 2020, with Office 2010 closely following behind, it's critical to ensure you not only have the most productive experience, but also the most secure. Microsoft 365 Business—which includes Office 365, Windows 10, and the latest security features—on a modern device can ensure you're protected wherever you are.
This National Small Business Week, we're celebrating small businesses who use Microsoft 365 Business to grow, compete, and offer a great customer experience while doing great work collaboratively and securely. Today, I wanted to share three customer stories that inspired us and introduce an offer to get you started on your own transformation: 15 percent off an annual subscription of Office 365 Business Premium—available from May 5, 2019 until May 11, 2019 in the U.S.
The PUR Company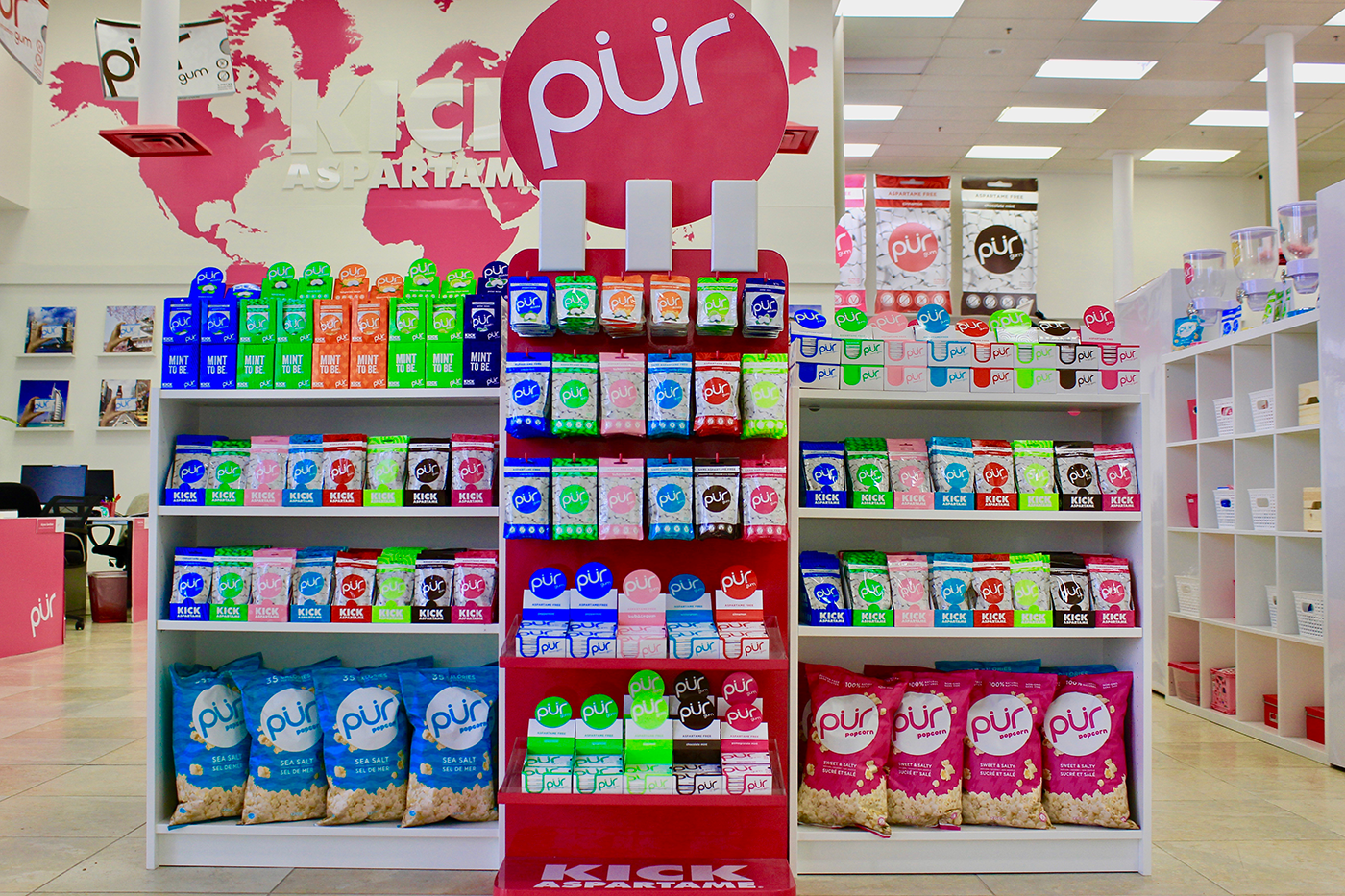 In 2010, Jay Klein, the founder and CEO of The PUR Company, was going door to door with a "run-for-mayor" mentality to spread the news that PUR had developed an aspartame-free chewing gum. These were the humble beginnings that jumpstarted a business that can today report sales in more than 50 countries and 50,000 retail outlets. Despite this global impact, the business still has a lot of growing to do, with 65 employees spread across Canada, the U.S., and Europe.
As the company grew, so did concerns over data security, remote collaboration, and mobile device management. PUR chose Microsoft 365 to help it keep pace with its rapid growth and delectables-driven success.
With growth came the reality of employee onboarding and retention. Security threats from phishing and other malicious acts began to rear their heads. Employees in separate continents needed more secure, immediate, and reliable collaboration and communication channels. They needed a solution that didn't require onsite maintenance, one that could grow at the pace of their business and offered the collaboration, mobility, and security capabilities that employees required—out of the box. PUR found the answer to all these needs in Microsoft 365.
Employees now use the persistent chat and document-sharing functionalities of Teams to improve collaboration. Also, with the company's increased use of mobile devices, flexible device and app management capabilities matter more than ever. PUR uses Intune to grant or remove mobile device access to company data, help keep those devices compliant with company security protocols, and manage the mobile apps employees use. In adopting Intune, PUR has also reduced new employee device setup from an entire day's work to less than an hour.
While the improvements The PUR Company has made in communication, security, mobility, and insights have been substantial, Cerys Cook, Vice President of People and Culture at PUR, sees the human impact as the company's greatest achievement. "From a quality of life standpoint, and from the business-minded viewpoint of employee retention rates, we know our employees feel like they're more part of the team now, like they're family," says Cook. "That means a lot to us."
Meals on Wheels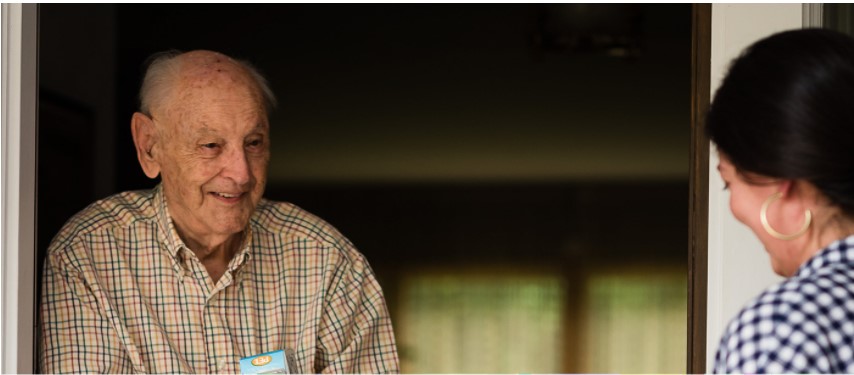 If you or someone you love has ever had their mobility limited, you know just how incapacitating it can be. Meals on Wheels is a nonprofit organization that aims to deliver not just food, but human contact to those members of society who need it most.
Delivering hot meals to those in need might sound straightforward, but the simple mission of Meals on Wheels belies the complexities involved: daily fluctuations in volunteer numbers, an ever-changing clientele, and the sheer number of those in need.
In addition to managing a roster of 2,000 volunteers and their unique schedules, to maximize efficiency, Meals on Wheels of Greenville County routinely takes in sensitive data from diverse sources, data which includes payment information from donors and client diagnoses. Assuring access to this data, while taking steps to keep personal details secure, was a top priority.
Tackling the paramount need to optimize deliveries first, Meals on Wheels adopted both Microsoft Teams and Microsoft SharePoint. Teams allows volunteers and employees to communicate, via voice, video, or chat, from anywhere. Last-minute route changes are now simple to address and track, and if a volunteer gets lost or forgets their route, they can quickly ask for aid or check back through the day's logs.
With its new collaborative capabilities outlined, Meals on Wheels of Greenville County turned its focus to the equally important realm of security. Of particular interest to the organization was mobile device management. Each of the volunteers working with Meals on Wheels needed access to sensitive client data to make their deliveries, meaning that a single lost or misplaced device could potentially expose the personal data of hundreds of vulnerable homebound individuals.
Thankfully, Microsoft 365 includes powerful mobile device management capabilities, including the option to remove a user's access to sensitive data while their device is missing. This way, no matter where a missing device ends up, sensitive data remains highly secure.
John's Crazy Socks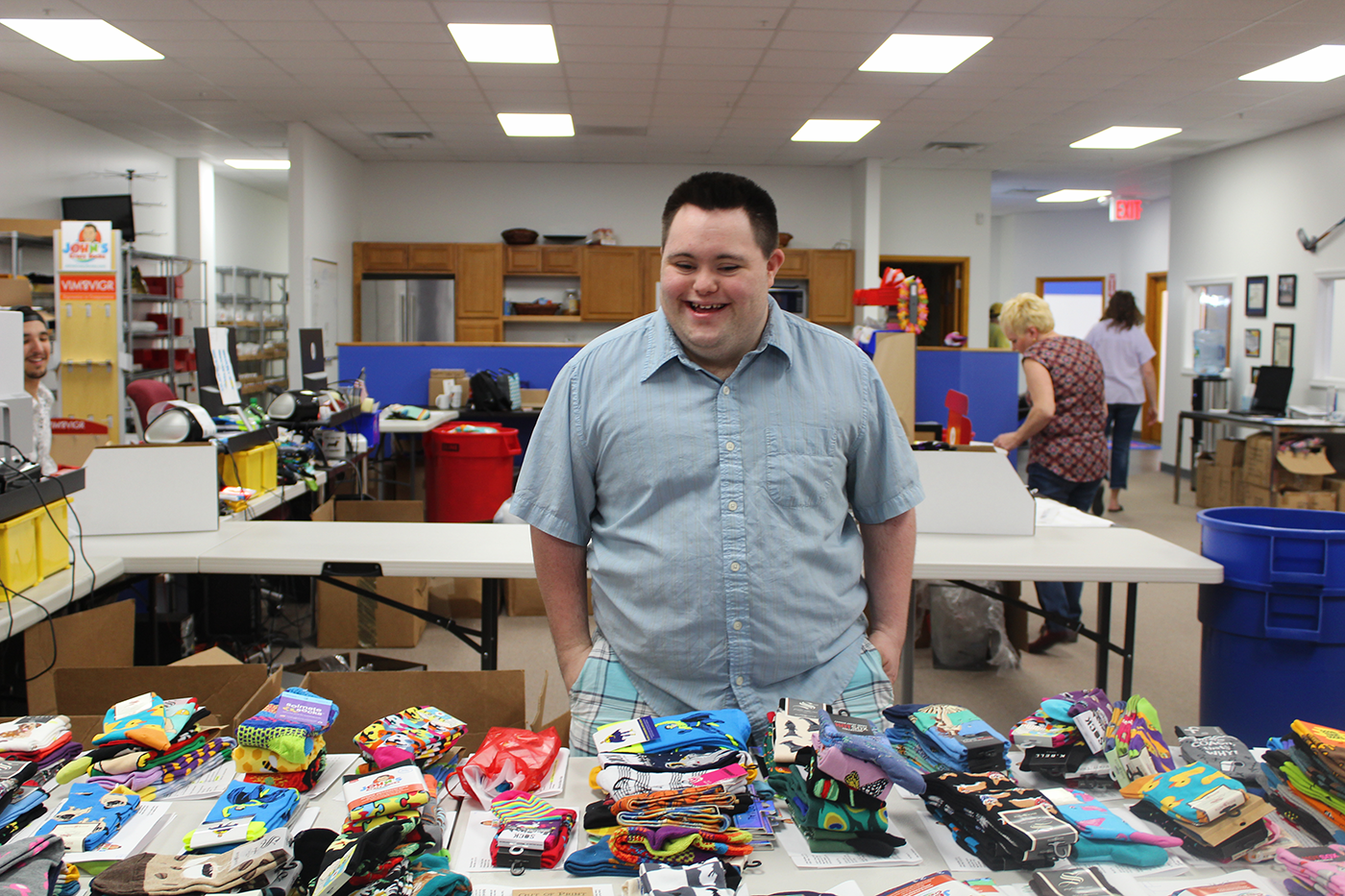 Whether you like corgi dogs, puns, or Edgar Allen Poe, you'll find colorful hosiery to match your interests at John's Crazy Socks, a small company that sent 43,000 orders to 44 countries in its first year. Whether customers choose socks that glow in the dark, have troll doll hair you can comb, or promote awareness around disabilities like autism or Down syndrome, if the order comes in by 3:00 PM, the company's "sock wranglers" ship it the same day.
Managing steep fluctuations in business and selling Monday Madness Mystery Bags of randomly selected socks are not the only unique business considerations. The company needed new tools for handling business data and helping its growing staff stay connected (John's Crazy Socks went from 4 to 35 employees in 10 months). Many employees work part-time to avoid losing disability benefits, and they lacked ready access to computers outside of work; most had never had email addresses before. Coordinating shifts and exchanging event information with family and guardians happened on the phone or in printed documents.
Some employees use basic functionality like email and file storage and sharing, and others use more collaboration features like Skype for Business and Teams. For them, productivity and collaboration also mean security. People don't need to remember separate user names and passwords to sign in to apps they use every day. "OneDrive works seamlessly with the Office apps we use every day and it's included in our subscription, so it's easier and more cost-effective than using a third-party solution," says cofounder Mark Cronin.
This article was contributed by Bernaldo Caldas
Interested in more helpful content?
Just sign up to access it all: a wealth of exclusive business insights, events you can attend and so much more!
Sign up now
Related solutions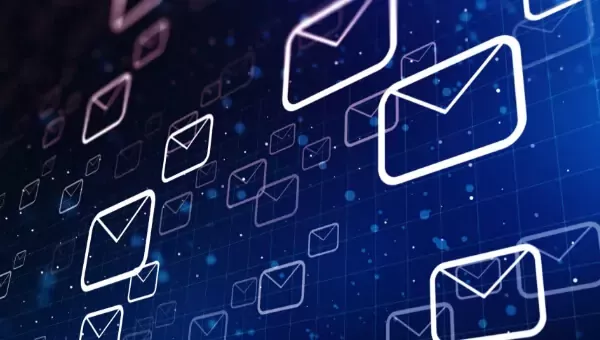 Unlock 10,000 FREE emails every month…
Enginemailer
Enjoy A Holistic Email Marketing…
​Clean-up and build more contacts
Design engaging campaigns
Send precise emails that are specifically targeted for the user
Monitor and optimise campaigns
Want to join the conversation?
To unlock comments, log in or sign up now!
Sign up now
Dig deeper on topics that matter to you