Article
Seven Different Emails You Should Send Customers
29 Jul 2022 • 3 min read
Why do you need different emails?
By sending your subscribers a unique blend of promotional and value-based emails, it is possible to keep them engaged (without overwhelming them) and increase your sales.

Having different kinds of emails helps them keep you in mind without making them feel like you are only trying to sell to them

Different emails can also help you learn more about your customer while fostering trust through different methods.
Here's how:


1. Promotional Emails

As the name suggests, any new promotions that are being launched by the brand are promotional emails. They should be sent sporadically as too many promotions tend to be off-putting to subscribers.
2. Relational Emails

These are simple industry updates, promised information or free gifts. These are the most frequently used emails in the campaign. Relational emails are the main source of high-quality organic content and are most welcomed by subscribers.
3. Transactional Emails

These emails are sent as required. Transaction emails include subscriber sign-up confirmation, order or purchase confirmation, welcome messages and similar emails.

They are exclusive to the subscriber in focus and are not sent as mass emails.
4. Newsletter Emails

These emails help to inform the audience of the latest news, tips or updates about a product or a company. Newsletters come in different forms and are used for a variety of different purposes.

Some promote the products, while the others are weekly digests or quarterly organisational updates.
5. Lead nurturing emails

These emails help to gently guide your leads through the sales funnel and convert them into loyal customers. The idea of lead nurturing starts when you know that your subscribers are not yet ready to make a purchase. To convert them into paying customers, you will have to first build trust through helpful content that you can send regularly through your emails.
6. Milestone emails

Consumers go through several stages while interacting with your brand. As a gradual shift from a subscriber to a customer, it is important to highlight milestones such as birthdays or anniversaries.
 
Your milestone emails help to celebrate these important moments and keep the subscribers emotionally anchored to your brand.
7. Survey emails

The overall performance and customer satisfaction can be improved with regular feedback from your email subscribers. Survey emails allow you to gain valuable insight into how a customer rates your service and what you can improve on.
You may have heard this buzzword before thrown around by email marketers: Open rates and click rates. If you're looking to do email marketing for your own organisation, these are metrics you'd do well to get better acquainted with. But what are open rates, and why are they important?
Email open rates represent the percentage of subscribers who open an email you send out to them, versus the total number of subscribers you've sent the email out to. For example, let's say you sent out a sales email to 1,000 people. Out of these, 300 people opened your email and read it. You have effectively achieved a 30% open rate for that particular email campaign. Simple right?
Similarly, click rates just go one step deeper by letting you know how many users both opened your email and clicked on something in the email. For example, if your email featured a button allowing people to go shop at your online store, the click rate for that campaign will let you know how successful your email was at converting customers into sales.
A good baseline open rate differs from industry to industry. Emails from B2C average at roughly 19%, while B2B businesses take in a modest 15%. Click rates are naturally a little lower, averaging out at 2.6% for most campaigns. Regardless of where you come from and who your customers are, you want to ensure you are getting the highest possible open rates for your email marketing campaigns. Here are a few tips to point you in the right direction:
1. Update Your Customer List
While it may sound obvious, you will want to make sure that you are only sending emails out to customers who are interested in receiving them. That means taking the time to periodically clean up your customer list to make sure you aren't sending out campaigns to inactive email addresses or customers who have stopped interacting with your brand. A good benchmark is to segment out users who have not opened any of your emails in the last six months. You can choose to either re-engage them through a different sort of campaign or to drop them completely. Either way, they should be left out of your current campaigns, allowing you to focus on the customers that matter to you.

Sound like a lot of work? Enginemailer comes with Automated Email Cleansing functions to help you eliminate bad addresses for you, keeping your open rates high and your reputation solid.
2. Segment Your Audience
Sometimes it isn't that your customers aren't interested in reading what you have to say. It could be that they are looking to see different things from you, or are interested in other kinds of products or promotions. Segmenting your audiences into different categories can help you ensure you can reach different crowds in a way that resonates uniquely with them. Reach out to your loyal customers with reward points and draw in the younger crowd with flash sales. Send new product updates for specific items that are popular to a demographic in your audience based on their purchase histories. Ultimately, all you are looking to do is to identify your audience's needs and act on them. And that's classy marketing.
3. Personalise
The beauty of email marketing is that it allows you to get personal with your customers in a way that traditional marketing fails to do. With a powerful email marketing service, greeting each and every customer by name is a matter of pulling their names from your database and inserting them into the subject line or main body. Take this a step further with special birthday emails you can send on their special days, complete with exclusive promotions to entice them to engage with your brand more and show them that you care. After all, it's more enjoyable to open an email from a friend. And you can be that friend for them.
4. Content (and Design) is King
All tricks aside, nothing will substitute good, quality content coming from you and your brand. Be sure you aren't wasting their time with overly long emails. Use readily available templates to ensure the designs are eye-catching and make them want to read on. Have clearly positioned buttons directing them where you want them to go from your email. A compelling message is one where your message comes through clearly and informs the reader how they can benefit by taking action. We've written a lot about the subject in the past, so consider checking out our blogs for more in-depth strategies for content writing.
Bonus tip: Try writing in the second person more. It makes the customer feel like the focus of the email.
5. Pick the Right Time to Send It
When it comes to delivery, you want to make sure your email pops up in their inbox when they are most likely to click on it. Studies on email habits have shown that emails sent on a weekday between 9am to 5pm are more likely to be opened compared to emails sent outside those hours. For the best results, try to schedule your campaigns to go out around 9-10am, when people would most likely be going through their emails to clear off any important correspondence. After all, you're important too. Make sure they know it!
When you give your customers a reason to look forward to receiving emails from you, your open rates will naturally grow. Keeping these tips in your pocket will do a lot to help you reach your customers and keep them interested in your future campaigns. Enginemailer is here to help you manage your subscribers, create stunning email campaigns and deliver them to the world while keeping track of your open rates so you always know where you said with your audience. Sign up for our Free Forever plan today and send up to 10,000 emails a month.
This article was contributed by Enginemailer
Interested in more helpful content?
Just sign up to access it all: a wealth of exclusive business insights, events you can attend and so much more!
Sign up now
Related solutions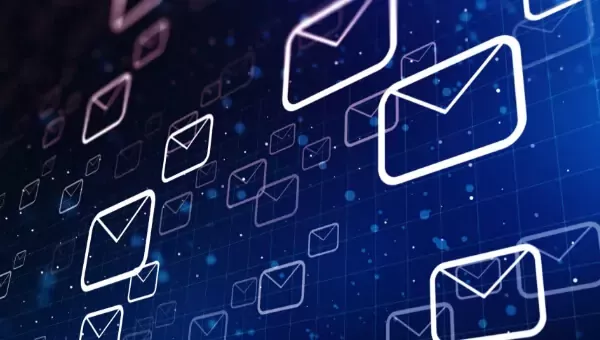 Unlock 10,000 FREE emails every month…
Enginemailer
Enjoy A Holistic Email Marketing…
​Clean-up and build more contacts
Design engaging campaigns
Send precise emails that are specifically targeted for the user
Monitor and optimise campaigns
Want to join the conversation?
To unlock comments, log in or sign up now!
Sign up now
Dig deeper on topics that matter to you